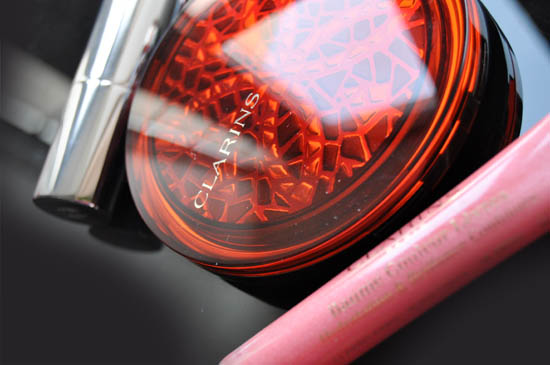 A short and sweet edit from Clarins for summer 2011,  Mosaique hits beauty counters on may 16th and is dedicated to bronzing and glossy lips.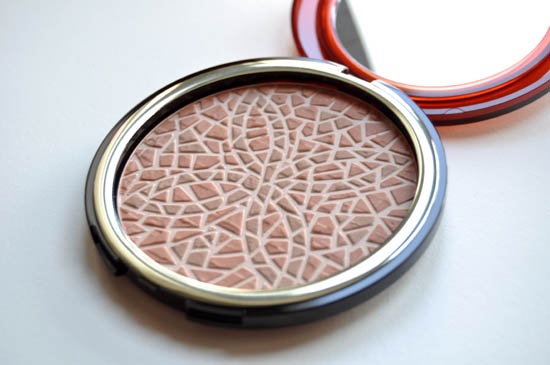 Here's the star of the show, the Mosaique Summer Bronzing Compact, €31.  As the name suggests, it's done mosaic-stylee, with a couple of different shades of matte bronze, sitting on an ever so slightly shimmery pale base which mix together for a soft, slightly satiny and quite sheer result. This has an SPF10, for coverage fans.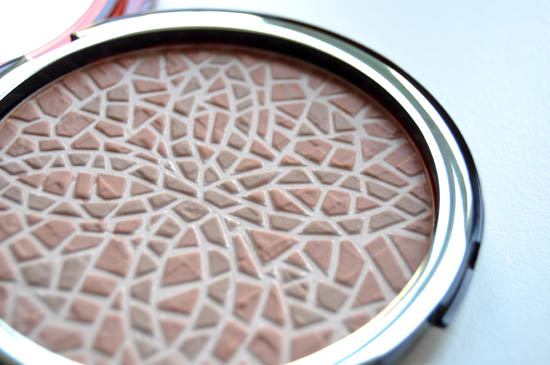 And here's a closeup of the pan. You get 20g of powder, so this'll do you the whole summer.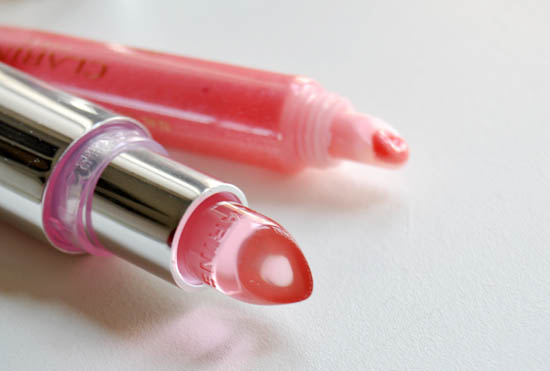 Advertised
And here are the two lip products. We've seen Crystal Lip Balms before and here's the gen: it's a jelly balm done up in a lipstick shape that applies like a clear gloss, smells like sweets and is meant to add moisture and a teeny hint of colour to your pucker. This shade is Crystal, there are two others, a red and an orange. At €17.50, they're €2.50 cheaper than they were last year, so it could be a good time to buy. It is still pricey for what's a glorified care product, but these are fun and get loads of 'ooohhs' when you take them out in public.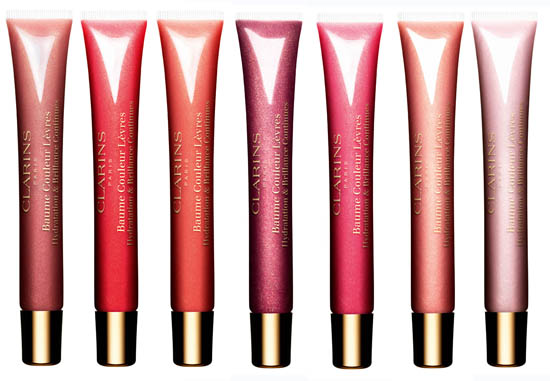 The second lip product is Colour Quench Lip Balm in 03, €20, just one of eight shades, all of which look nom nom. These are quite big - you get  a decent 15ml in this tube making it at least twice, if not three times the size of many lip glosses. Price reflects this though, obviously. This smells delish - again, like sweets - contains loads of sparkle and blue reflects and gives lips a really plump, juicy appearance. On my fairly naturally rosy mouth, there's not a huge amount of pink to be seen, but the result is pretty. I likes it.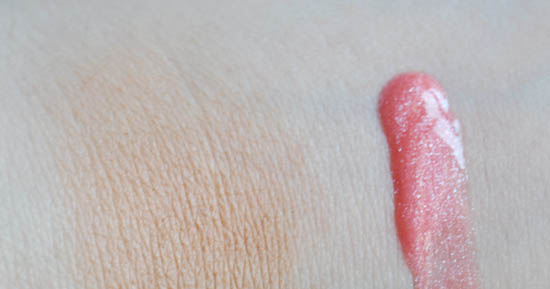 So, swatches. I didn't bother swatching the Crystal Lip Balm as there's really nothing to see; on your left is a thick swatch of the Mosaique powder, and on the right the juicy Colour Quench Balm in 03.
So, what do you reckon? Anything from Clarins Mosaique Summer Make Up Collection catching your eye?
Advertised