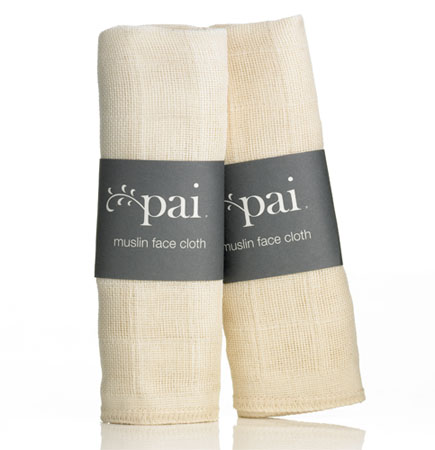 Something we've discussed a time or 90, and it's made its way into Aphrodite's Guide to Gorgeous too, is that using a muslin cloth can super-charge your cleansing routine at very little cost. If you already use one, then you know this, so I'd like to direct your attention to this cute kitten video on YouTube.
For everyone else, please read on.
Advertised
How? Muslin is slightly exfoliative, and used wet and on the hot side of warm, brilliant at removing cleanser, no matter what type. Since I moved to balm cleansing a couple of years ago, I hardly ever need to use a separate exfoliator - but when I do it's still the excellent Origins Modern Friction - because my skin gets cleansed and dead-skin-cell-shedded at the one time. In addition, the heat of the cloth helps to open pores, extracting gunk and very gently resurfacing skin. After a couple of days of use, throw them into a white wash and they're good to go again.
All round, buying a few of these babies is going to be one of the kindest things you ever do for your skin. Well, that and giving up The Evil that is cleansing wipes.
You can buy muslin cloths from brands like Liz Earle and the Body Shop (even Ikea do 'em in the kids section) but I've spotted some that are organic and really well priced: Pai's offerings are £3 a go (you can also get two for £5), and available online from their website.  Shipping is £6, so it makes sense to perhaps shop with a friend to split the postage cost.  Mise Beauty, based in Dundalk, also sell single cloths for £3, with delivery coming in at £3.50.  And sure you could pick up a little Kevyn Aucoin while you were shopping ...