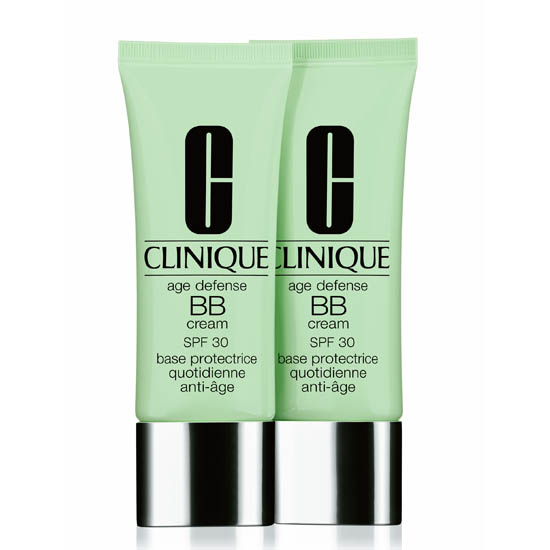 The one thing that's really sticking out with all this BB cream testing I'm doing of late is how totally different they all are. Take Clinique's Age Defense BB Cream, €32, for example. It's available now and I've had it on good authority from the peeps at the brand that this is the exact same formulation as is on sale in Asia, and it is quite a bit different from some others I've tried.
Thick, which is what I think a 'proper' BB should be to account for the skincare components in the mix, I've been trialling the lightest shade and here's the first piece of good news: this one is properly pale. Too light when it first smooths on, it does adjust slightly after a few minutes as the Asian products do, so this is a good bet for Celtic types.
Secondly, it's quite dry-textured and because it has oil and shine control capabilities, I think, having worn it many times over the period in which I've trialled it, I think it's definitely the best one out there for an oilier or sebum-prone skintype. So, a definite skincare and treatment aspect here.
Thirdly, it's got a really good SPF of 30, again staying true to the Asian BB product type.
Advertised
Fourthly, coverage is good. It is much more than sheer and gives a good amount of face-hiding should you need it.
All in all, while I didn't find that this ticked all my particular boxes because of my own skintype and issues, I think Clinique has actually done a bang-tidy job with this and if you are yet to dip a toe into the BB waters, suffer with oily skin and imperfections, want a product with medium coverage, high SPF and skincare benefits for daily use then this is worth at least investigating for a sample.