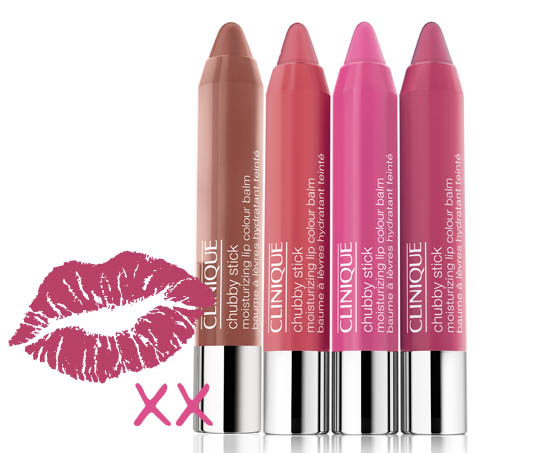 I spotted these sweet-looking Chubby Sticks, €19, from Clinique across a crowded space recently when the brand was in town showcasing its spring/summer launches and was drawn across the room, as if by some form of lip product-related tractor beam.
These are tactile little chunky pieces of lip goodness, which combine colour with care. Containing sheer colour in summer-appropriate tones as well as shea and mango seed butters and jojoba seed oil, yup, Chubby Sticks are going to be good for your pout indeed.
Eight shades will be on offer including the ones above: Wholelotta Honey, Woppin Watermelon, Mega Melon and Super Strawberry.  The other shades are Chunky Cherry, Graped-up, Richer Raisin and Fuller Fig. Delish - you'll find 'em on counter from April 15th.
Advertised