 Sorry to begin with a shouty TOWIE-ism ridden title, but I'm liking this stuff so much that I couldn't help myself.
Clinique Sparkle Skin Body Exfoliator (€23) is a cult favourite and has been on my wish list for the longest time. I've been lemming it for, quite literally, years, but since I always have a pair of scrubby gloves to hand (the Soap and Glory ones are still my faves) and a seemingly neverending supply of body exfoliators thanks to Christmas presents of bodycare gift sets, I could never justify the splurge.
Then a couple of weeks ago, I happened to be passing through duty free. I'd just been paid and had recently used up the last of the aforementioned gifted products, so I was up to the nearest till with a tube of Clinique Sparkle Skin (now setting me back a comparatively weeny €18.70) faster than you could say "money spent in the airport doesn't count."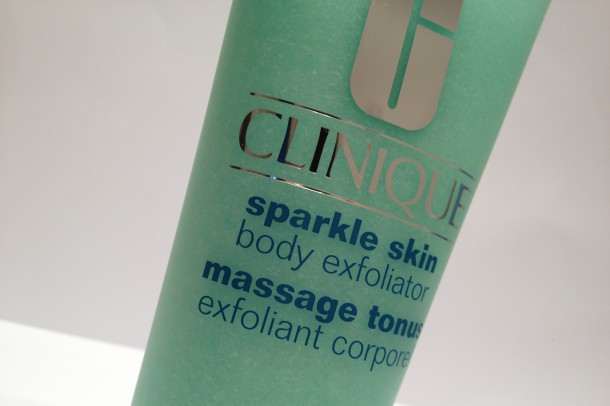 The squeezy  flip-top tube is shower-friendly, unlike the screw-lidded tub packaging that some brands insist on putting their scrubs in, and it's see-through, so you know when supplies are running low.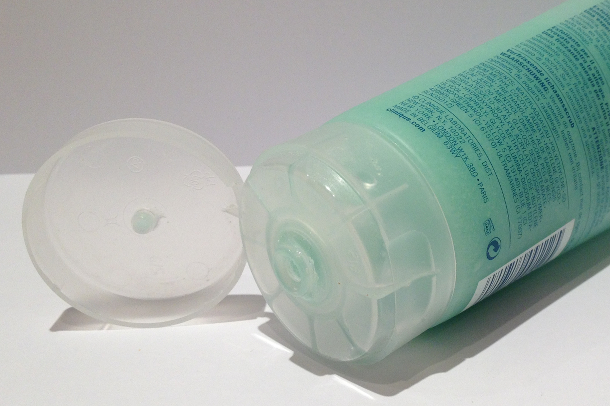 Advertised
Inside is a pale green translucent gel that's granular in texture since it's packed with fine rounded microbeads to efficiently yet gently polish away dullness and dry, flaky skin. In addition to gentle, non-SLS cleansers, moisturising urea, and skin soothing ingredients like aloe vera, there's menthol in the mix too, which I'm always a bit wary of since it's a potential skin irritant, but here all it does is smell like a mild, albeit invigorating, minty wake-up call.
The texture means it's easy to get Clinique Sparkle Skin on without dripping most of it down the plughole - always a bonus in a body exfoliant - and a little goes a long way. It also rinses clean with minimal effort.
As for performance, well, after one reasonably enthusiastic application using just my hands to buff it into skin in circular motions, my skin felt gorgeously soft and smooth with nary a trace of a flake left behind - no mean feat on my dry, neglected shins.
Even my elbows felt silky and, best of all, the keratosis pilaris that makes the skin on the backs of my arms look like it belongs on a plucked chicken was almost completely eradicated! This is something no other scrubby product, glove, or body brush I've ever used has managed, even if I've practically rubbed my skin raw, so I was taken completely by surprise by this blitz.
Advertised
Delighted surprise, obviously, but I had to do a double take in the mirror when I caught sight of my arms out of the corner of my eye because I nearly didn't recognise them.
For that reason alone, I'd repurchase, even at full price. (Or put the word about in November/December that it's my favourite body stuff. Whichevs.)