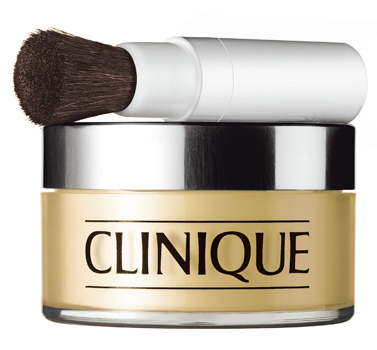 There are two things we're famed for in this country: our red hair and our red cheeks. Red hair, gorgeous. Red cheeks, less so.
We're a very Rosacea-prone population, resulting from our Celtic heritage and our tendency towards thin skin. That skin is something we're noted for too and it can be beautiful, with luminosity and a porcelain finish. The flip-side is that it takes looking after, and red cheeks are often a side effect of neglect.
I've got a touch of redness in my cheeks, and after last summer's C3PO facial, it flared up badly, resulting in sensitivity and small, weeping pustules. It's completely calmed down now, but because I'm aware I have that sensitivity, I wear sunblock and really mind my skin to prevent it from causing me major problems.
Clinique's new Redness Solutions Instant Relief Mineral Powder is going to be a boon for anyone who suffers with high colour and Rosacea, I reckon. The yellow colour neutralises flushes and blushes but there's a lot more going on than that. This powder can rightfully claim treatment benefits because the brand have done boggling science-tastic things to it.
Advertised
The powder particles are suspended in a Marvellous Magic Machine and whizzed around very very fast, all the while being sprayed with Clinique's anti redness solutions magic ingredients. The result is a powder that feels creamy to the touch, and which will not only disguise redness, but calm it too.
As it's a mineral powder, it can be drying, so if you don't get on wonderfully well with minerals, use this just where you need it. For use after your cleanse and moisturise steps, it can be applied under or over makeup; used on its own or with foundation.
It's going to be exclusively available at Brown Thomas stores from 29th May, going nationwide in the autumn. Fancy it? €38 is the damage for a big 24g jar plus soft application brush.