 Everyone's gone a bit mad for the contouring of late, whether it's the all-out 'draw yourself a new face' Kardashian style or something a bit more subtle, to bring out the best of your features.
Clinique's Hello Cheekbones, hitting counters on Feb 6th, fits into the latter camp and includes this little duo.
The ridiculously popular Chubby Sticks range is joined by Chubby Stick Sculpting Contour and Chubby Stick Sculpting Highlight. This duo is designed to work together - although the Sculpting Highlight one would make a lovely highlighter on its own, if contouring isn't really your thing (and it's really not my thing).
The sticks are soft, creamy crayons with very blendable finishes. Sculpting Highlight in the oddly named Hefty Highlight is a lovely Champagne-shade with pearlised light-reflecting pigments and can be blended into a soft sheen.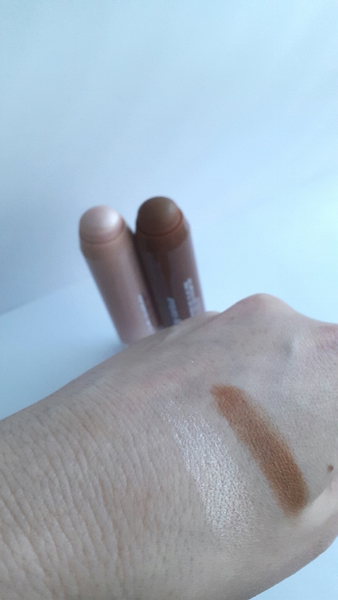 Dot it across the top of cheekbones, down the bridge of the nose, in the middle of the forehead and centre of the chin, and blend well to create an overall glow.
Advertised
Its sidekick Sculpting Contour in Curvy Contour is, like most contouring products, a bit scary straight out of the packaging. It's a warm brown shade, designed to create depth and definition.
To sculpt cheekbones, apply it underneath the cheekbones, with a sweep of Sculpting Highlight on top of both cheekbones and blend well.
Clinique's beauty expert Florrie White says to let your own bone structure guide you and for good cheeks, suck them in and sweep the Sculpting Contour along the hollow.
The two new arrivals are priced at €23 each and will be on counters nationwide next week.
Will you be looking out for these on counter or are you just sick of hearing the word contour? We want to hear your thoughts!