 The ColourPlex shampoo by Charles Worthington promises a lot. But after testing it for two weeks, how does it fare?
Charles Worthington's ColourPlex Shampoo collection is designed to keep coloured hair looking fresher for longer - and that's an idea anyone with dyed hair can get on board with. As we know, it can be an expensive business getting highlights, lowlights, balayage, etc. While quick fixes for greys and root coverage are great, keeping the colour looking vibrant is a different ball game.
Charles Worthington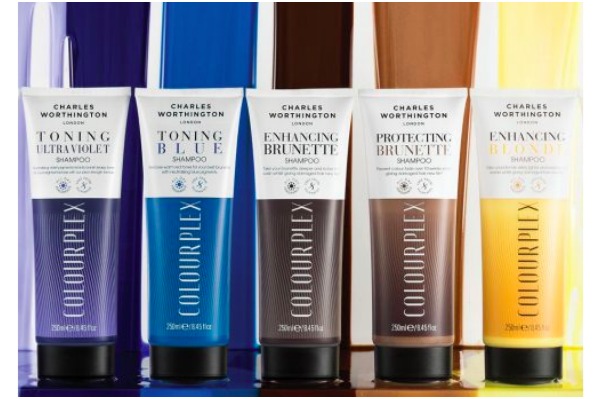 Charles Worthington Colourplex Shampoo Collection
Enter then, the ColourPlex Shampoo collection (€9.99 each). There are five to choose from to suit platinum blondes, cool blondes, warm blondes, warm brunettes and cool brunettes. The tagline is simple - wash away the damage, not colour.
Advertised
As a cool brunette, I picked up the Toning Blue Shampoo. It's designed to reduce warm red and orange tones and, of course, leave hair looking shiny and healthy. All things you'd wish for your hair. When it came to using it, I was pretty alarmed at just how blue the shampoo was. I mean, it is blue. My shower looked like I'd been murdering Smurfs.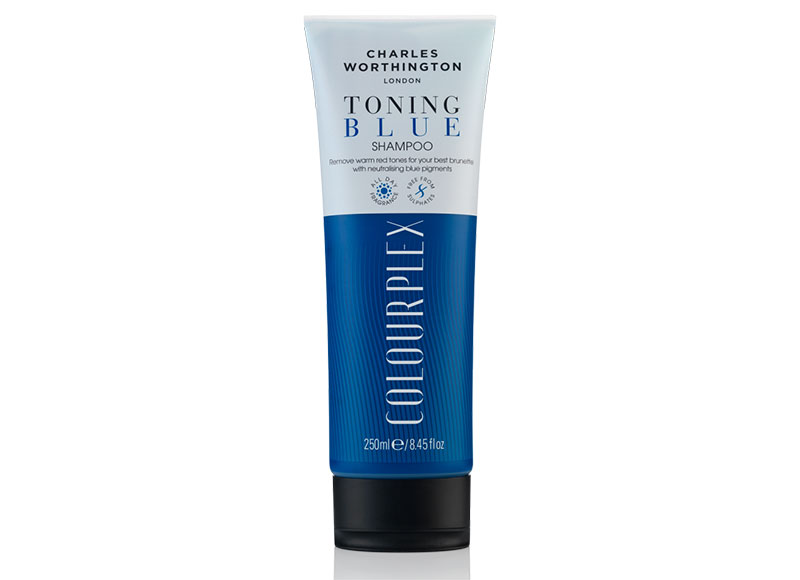 Blue Toning Shampoo
Thankfully the Smurf blood washed down the drain so there was no need to start bleaching the bathroom (phew!). There was a tiny hint of it left on my hands, but again, it went away easily enough.
Does the ColourPlex shampoo do what it says on the tin though? Well, my hair has been left shiny and healthy looking for the past two weeks of use, so that's one box ticked. The colour fade hasn't been affected all that much. Perhaps I should have done a before and after picture. But I'm allowing for extenuating circumstances (namely being out in the sun a lot when I was away).
Advertised
Overall, I'd give this a 3/5 as a shampoo. It doesn't seem to have made a huge amount of difference to how my colour has faded. But, it was battling against a lot of sun exposure. On the upside, my hair has been soft and easy to manage with no signs of damage. It could be a good option for anyone looking to move from a warm brown to a cool brown tone in their hair, though.
Have you tried the ColourPlex Collection before? Do the other versions fare better?