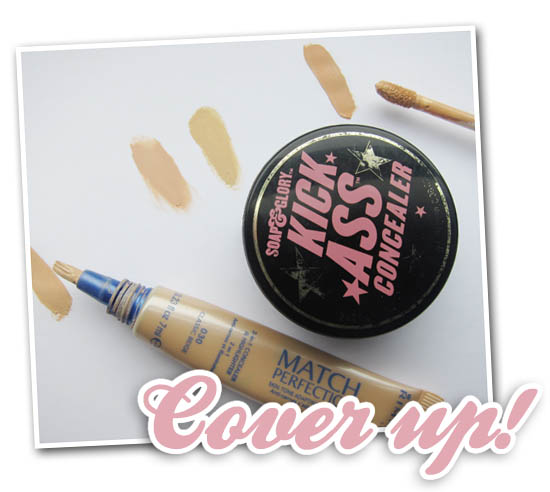 It nearly brings a tear to my eye when I think of all the cash I've splashed on expensive concealer over the years. Bobbi Brown's Creamy Concealer and YSL's Touche Eclat were my weapons of choice, and don't get me wrong, they're wonderful products. But they're eye-wateringly expensive too, which for a long time fooled me into believing they were also the best.
Now I'm older and … well, just older, I've sought out less pricey alternatives. I need a rake of them y'see, three at the very least: a matte concealer for covering spots, a cream for dark circles and a highlighter-y type to pop on over that.
Most of yis, I'd imagine, will get away with the cream plus highlighter, and that was grand for me too - til my skin started acting the maggot. If a product is creamy enough for my under- eyes it slides right off my t-zone, so these days I need something separate for blemishes too. Here are the three that are ticking my boxes, and at pretty bargainous prices, too:
Soap and Glory Kick Ass concealer
Perfect for use around the eyes because of its creamy consistency and dual shades: salmon to neutralise dark circles; yellow to brighten. It's €14.23 and comes with a decent sized mirror and a setting powder, too. Available in light or medium; because I mostly use it under the eyes, I picked up 'light'.
Advertised
Rimmel Match Perfection concealer
Thanks to its light reflective qualities (and €7/8 pricetag), this two-in-one concealer and highlighter has replaced Touche Eclat in my makeup bag. I'm not sure about the skintone adapting claims but it works well to 'banish signs of fatigue and illuminate the eye area.' I use the inbuilt brush, apply just below the darkest part of my eyes, and blend upwards.
Collection (they've dropped the 2000) Lasting Perfection Ultimate Wear Concealer
Long lasting and oil free, this is the bizz for blemishes and the sides of my nose, where everything else just melts away. It covers without cakiness and stays put all day – 16 hours is the claim, and I'd well believe it. There are four available shades – light, fair, medium and deep; I use medium, and it cost just €6.99 from Superdrug.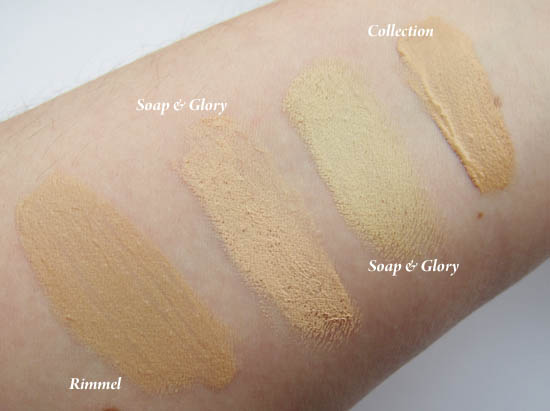 Advertised
What else is worth it at a budget price? Rate your fave in a comment!