 So we all know the scenario- you're going about your Saturday business looking a touch scruffy. You might have foundation and mascara on, possibly some blush, but only if you could be bothered when you woke up. Because you're not really doing much today anyway, right? Then, you get a call or text from a friend saying they're doing something and inviting you along. You don't have a lot of time, and the idea of taking forty minutes to batter yourself into a dress and apply a rake of makeup makes you feel like you can't be bothered. But you should go. It'll be good for you. I'm telling you, it will!
Here's how to go from shabby to chic in - literally - ten minutes. You'll be Saturday night ready in the time it takes your granny to overboil an egg. I can't help with the dress, though. Just launch yourself at it, and hope you end up inside.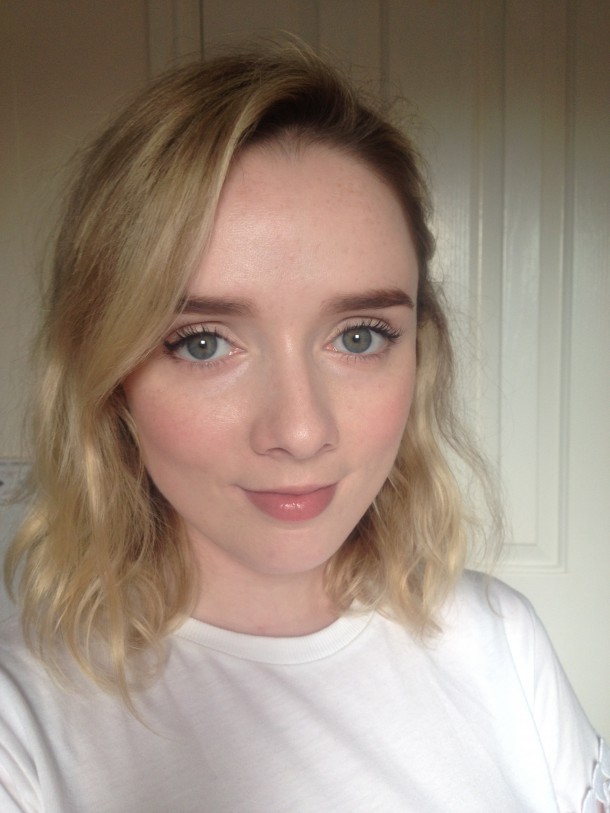 Step One
So here I was when the situation described above happened. I had been arsing about the house thinking about what I'd make for dinner when I got the call to arms. I was already wearing some foundation - my lazy day go-to, the Bobbi Brown foundation stick - some mascara and some blush. I'd also put some powder in my brows because I feel naked without them. My friend wanted to pick me up in twenty minutes. It was all systems GO!
Firstly, I didn't have time to remove and reapply foundation, so here's my trick; as the day goes by, foundation will get shiny in places, dry in other places, and generally look less fresh. Grab a fixing spray - something like Fix Plus from Mac, but anything will do, and liberally spray your face. Then, take your preferred liquid concealer and a clean fluffy brush, and buff where you need extra coverage and wherever you see your makeup sitting untidily on the skin. It will set back good as new as the fixing spray dries. This will even work if you've applied powder that day.
So ten seconds have passed and your base looks good as new!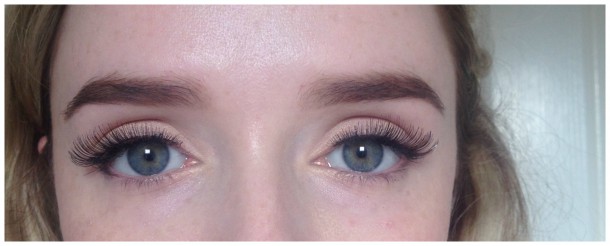 Step Two
The secret to revitalising the eye is knowing what you can do in jig time. If you find liner tricky, don't do liner. If you find strip lashes tough to apply, bang on some individuals. False lashes are the quickest way of immediately taking your eye look to evening.
We don't have time for faffing about with eight shades of eyeshadow, so I'm going for one iridescent shade which will catch the light. I'm using the sparkly pink shade from my Lancome Parisian Nights Palette.
Next, I'm whacking on some strip lashes. I love these full but fluttery ones from Eyelure.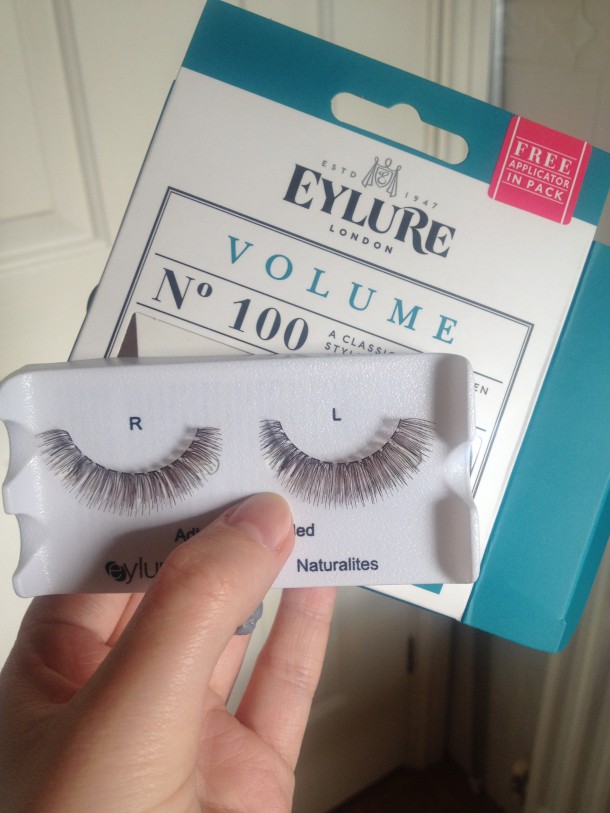 Don't rush this step - you're making brilliant time, so take a couple of minutes to apply these carefully, then leave them to dry properly before going to the next step.
Advertised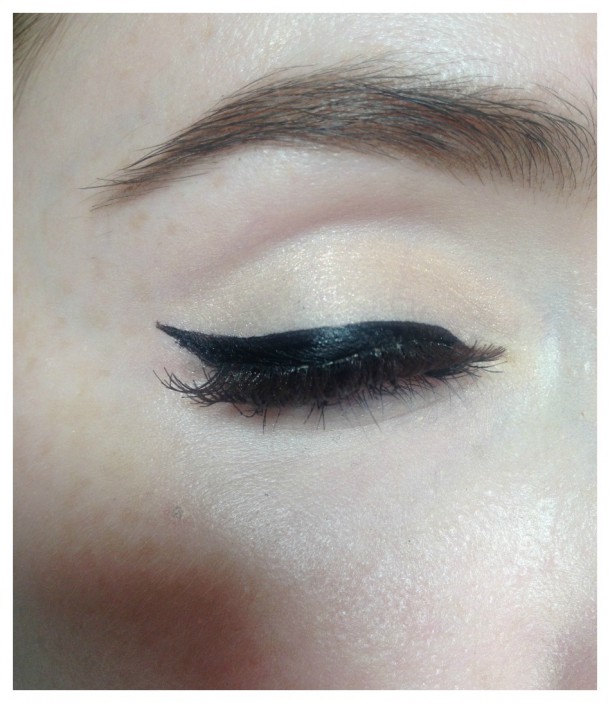 Step Three
Liner time! If you're not good with liquid or gel liner, just grab any black liner you feel confident with and line across the band of the false lashes to disguise it. Take it half way along the lower lashline too, and smudge for a softer effect.
I'm using the NYX curve eyeliner because I really like it and find it quick to use. Just make sure that the lash band is covered!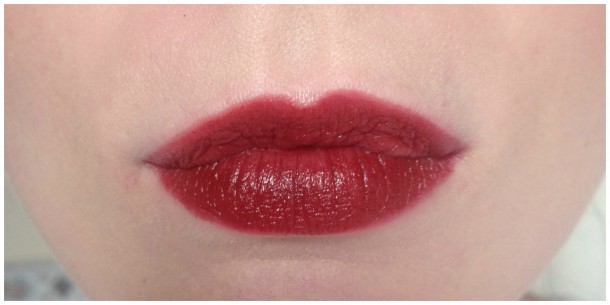 Step Four
A red lip is the best route to looking night time ready in a jiffy, and it couldn't look better with a lashy eye.
Making the most of the time I have left, I don't want to be fussing about with liner and lipstick, trying to create a perfect lip. I'm using the new Art Stick from Bobbi Brown in Cassis (I love this colour!) to draw on a more rustic looking red lip. It is both a lipstick and a liner, so you can do it in moments. Blot, apply again, then repeat. It will not move!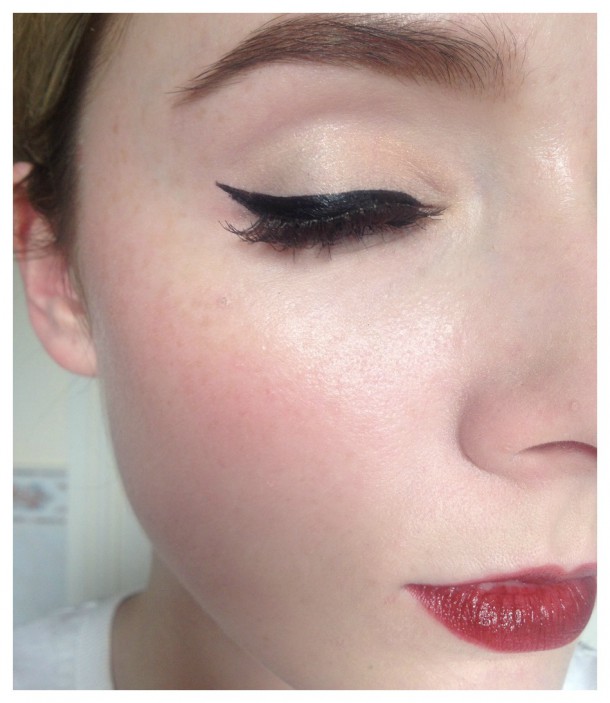 Step Five
It's time to stop a moment and take stock. Have a look at your face in the mirror. Do you need more concealer? Have you forgotten to apply blush? Do your brows need tidying? It all depends on which makeup you were wearing before you got the call! Tidy up any little bits that need it - I'm going back in with my lip crayon - as you can see above, I've missed a spot in all the rush!
Advertised
Done! It might be less polished than the makeup you'd produce in forty minutes, but if you ask me, it's damn good work for ten minutes and it should get you out of a jam! Has the last minute invitation thing ever happened to you? And would you give this look a go? To the comments!