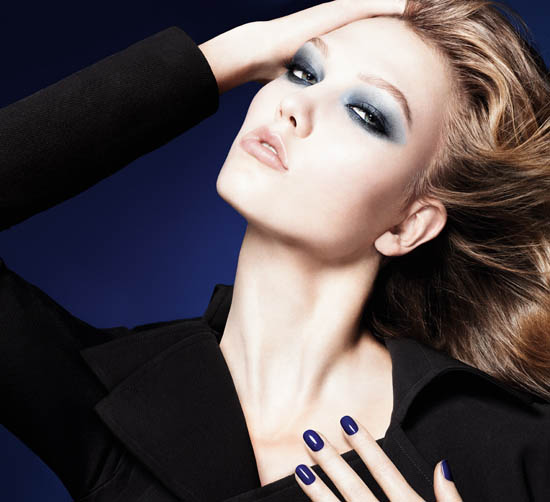 Dior's AW11 collection, Blue Tie, hits counters on August 16th, and if you're a fan of dramatic eyes, nude lips and deep nails, you are in for a total treat. It's gorgeous. And it's NAVY. Handily, navy is one of my absolute favourite shadow shades and as an antidote to black, I wear it all the time. Seems me and Christian Dior are on the same page: "midnight blue is the only colour which can ever compete with black," says he, thusly confirming my deeply held belief I was destined to mingle with the greats. After all, we share the same opinions on navy. What else might we have in common, eh?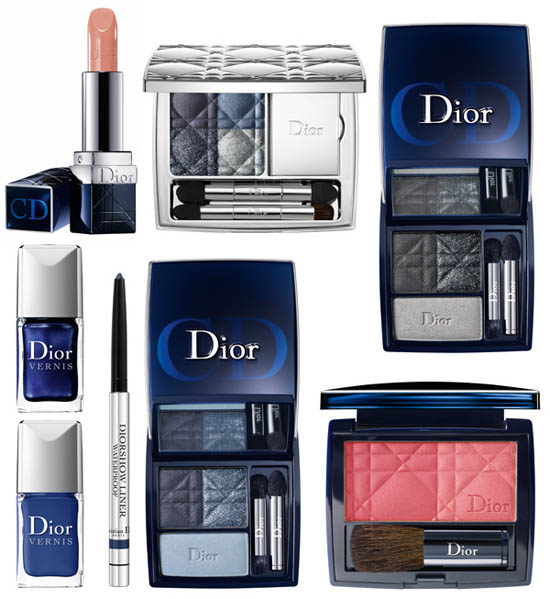 Here's a montage-based overview of the collection, which has four main points of interest:  eyes,  lips, nails and cheeks. But these weeny pics will never do! I hereby present a slew of shots of the Blue Tie products captured live in the field (or poshly resting on a table in rarified surroundings) as well as some stylin' press shots the brand supplied. I've also made a handy video to describe one in particular. Read on!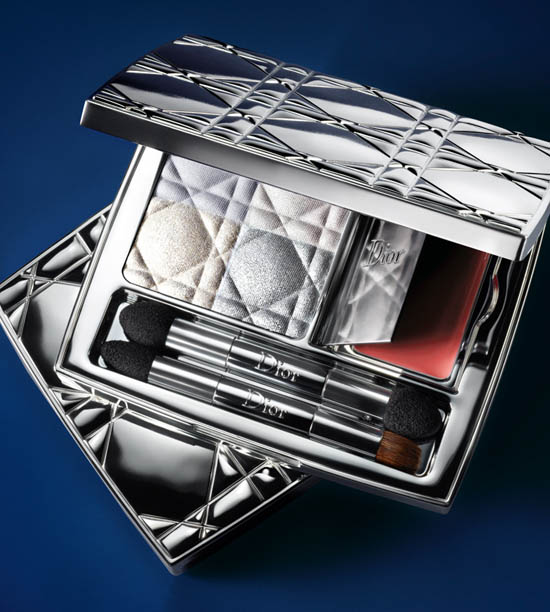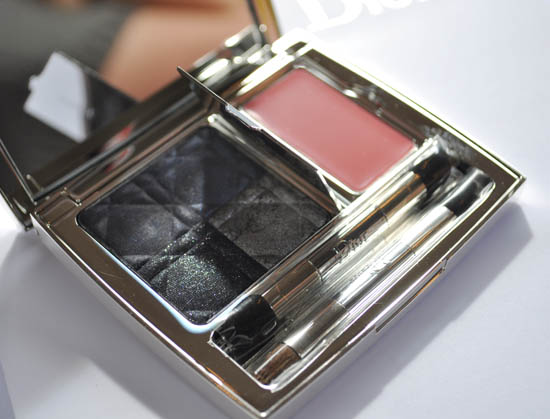 The star product is the Dior Blue-Tie palette, €69, which comes in a quilted white metal case and is available in two coulourways, Smoking Blue (bottom) and Smoking White (top). Both are limited and feature four shadows and a gloss, hidden behind a metal flap, similar to how that gorgeous Minaudiere was presented at Christmas time. For those who don't like gloss and shadow in the same collection, this helps cut down on powder transfer; it also adds to the super-luxe feel of these kits - they are weighty, covetable, super-lovely. Oh, and expensive.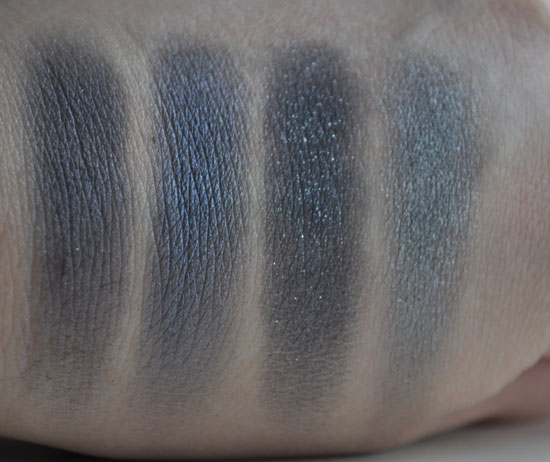 Swatches of Smoking Blue. Surprisingly, pigmentation seems fairly light here - quite a few passes were needed. I haven't yet tried these on the eyes but am guessing primer will be a must for extra impact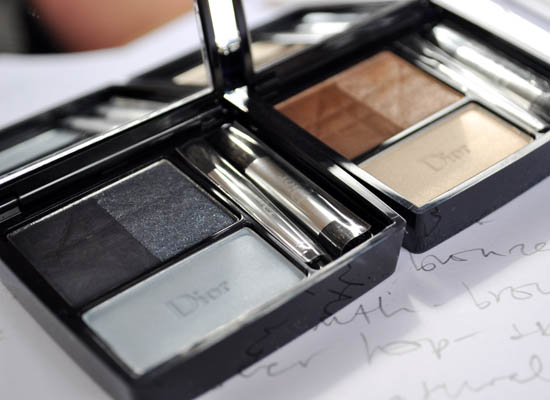 That's not all for eyes: two new shadow trios launch, a new product from Dior.  These are officially titled 3 Couleurs Smoky Eyeshadow, €41.50, and will come in Smoky Black and Smoky Navy. Separately to the AW11 launch, four more also land to bring the trio collection up to six: they'll be Smoky Khaki, Smoky Nude, Smoky Brown and Smoky Pink - you're looking at a couple of them above.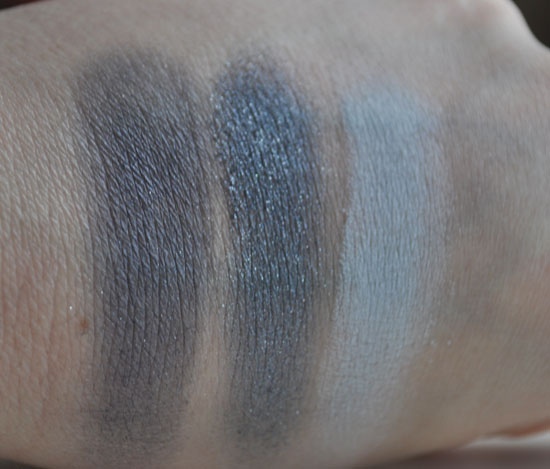 Swatches of Smoky Navy - pigmentation is medium
What's cute about these is they have a mix of textures in a really handbag-friendly compact with a wrist-flickesque slide out mirror. A picture - or video in this case - can tell the story far more eloquently than mere words, so behold the below for enlightenment purposes:
Advertised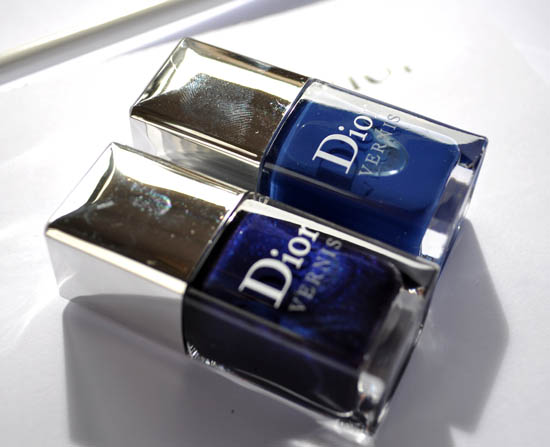 Next up: nails! Two navys will arrive and while they look alike initially, Dior Vernis Haute Couleur Extreme Wear Nail Lacquer in Blue Denim (top) is a creme shade, while Tuxedo (bottom), contains shimmer and is deeper and more sophisticated. Both are €22. (Sorry about the grubby fingerprints! I was snapping these at a presentation so didn't get a chance to clean the lids)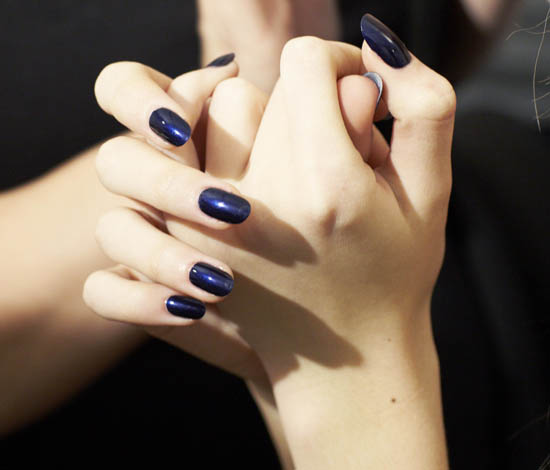 And here's Tuxedo on hands. Not mine, I hasten to add, this is a press shot!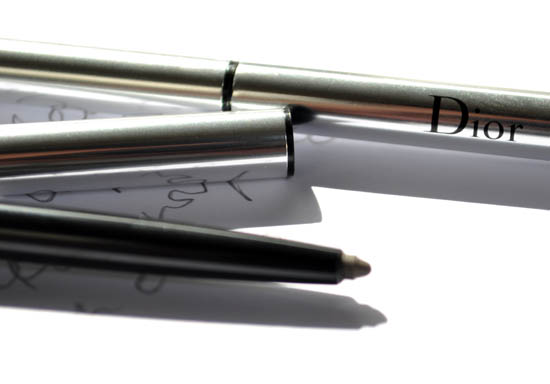 Diorshow Waterproof Liner, €22, is another new launch for this collection. Two shades are available as part of Blue Tie - Carbon and Navy, but there are a whole pile more en route.  These are Dior's take on a propelling, pareable long-last pencil and they're good: nice shades and budgeproof result will please many. Nars and Chanel have shown us similar recently too, and it's good to see another quality brand deliver a pencil liner that lasts.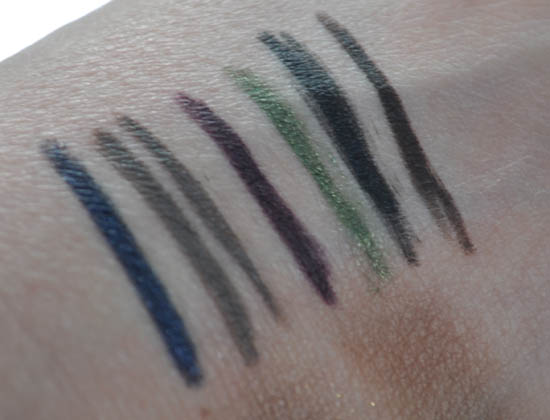 And some swatches of the lot.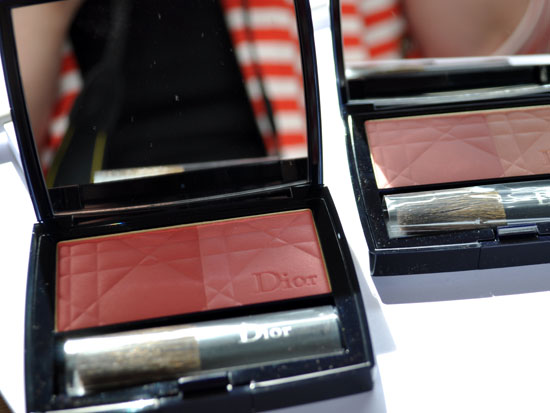 Next up? Diorblush, €41, in Vintage Pink and Pink in Love.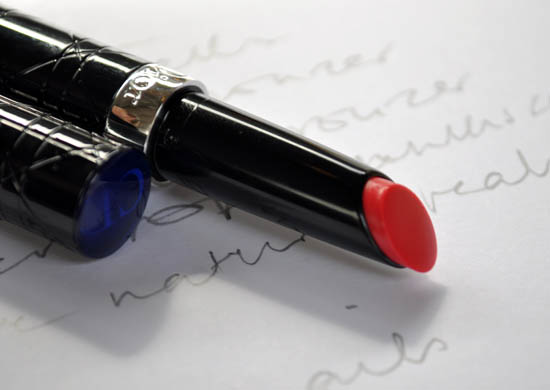 Lips get double treatment with four colours of Rouge Dior Serum Crystal, €33. This is a glossier, more transparent version of the Rouge Dior Serum product (which I think is amazing) and so captures that thing that all the brands are doing so well this year. Shades are  Primrose Crystal, Tea Rose Crystal, Sweet Pink Crystal and Passionate Pink Crystal.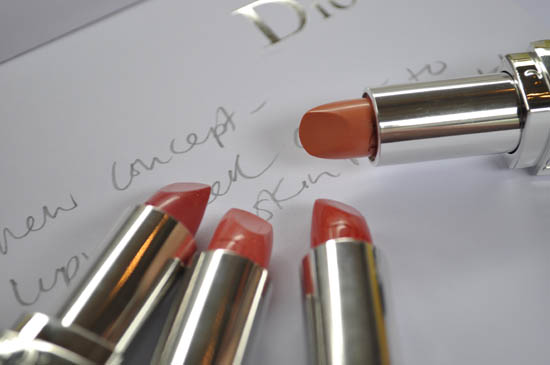 There are also four Rouge Dior Haute Couleur Voluptuous Care lipsticks at €30 a pop. Look for Angélique Beige, Pisanelle Pink, Tourbillon Pink and Allegro Pink.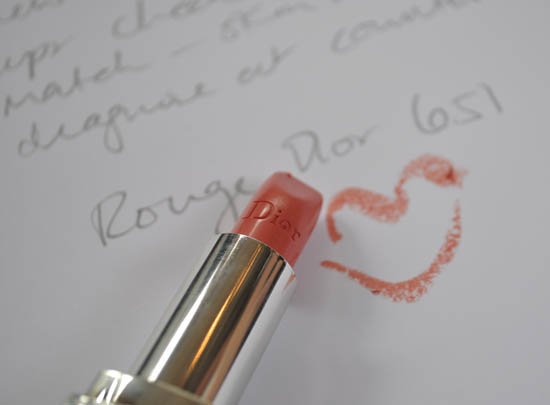 Advertised
So ladies, does anything tickle your fancy? Leave a comment and let us know!