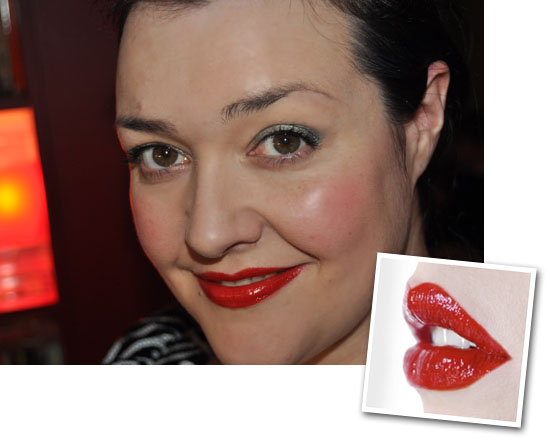 Ah, there's really nothing like a new beauty discovery, and after a couple of years of mostly paying attention to more 'mainstream' brands, I'm re-indulging in my love of niche.
Before I was a blogger, I was generally more interested in indie brands but in truth, after more than three years immersion in the world of beauty both online and and off, through Beaut.ie and the magzines and newspapers I've worked at and written for, and having tested and tried thousands of products from brands the globe over, I've got a huge appreciation for what's out there that's actually, y'know, easily available.
Doesn't mean my heart doesn't skip a beat when I discover a brand that's doing something differently, though. Like Ellis Faas, for example. Colours are based on the tones found on and in the human body (like blood, fact fanz) and after I wrote about the brand a few weeks ago, Mise Beauty, who are the sole stockists in Ireland, got in touch to ask me if I'd like to try a couple of the products out.
Does the Pope live in Rome? OH OF COURSE I WANTED TO.
So they sent me Creamy Lips in L103 to try, the generous souls. They also sent me one of the liquid eye shadows and a concealer, and you'll hear more about them in due course.  So, what did I think of L103 in its stylish, elongated silver bullet packaging, soft, shower-nozzle-style head and fluid, creamy consistency in that vibrant scarlet shade?
Advertised
Oh, go on. Guess.
Yeah, I bloody loved it. It's a lovely product to use and very true in wear to the pics on the Ellis Faas website, which is pleasing. The dispensing method helps the product to glide on and the liquid formulation makes it comfortable to wear. Of course, you're not going to get hours and hours of wear from it without reapplication, but it does stain the lips a bit so you do keep colour on there even if you don't bother your arse to reapply - I frequently don't bother my arse to reapply, being to busy gabbing/throwing wines down my neck etc.
In wear, there's a definite hint of orange in this shade, so if you're after a dyed-in-the-wool true red this might not be for you. I like it a lot though, and in case you're wondering, I'm wearing it with that Erika F dupe Gosh eyeshadow which is layered over a really nice Barbara Daly for Tesco liquid grey shadow that I'll tell yiz all about very soon.
Ellis Faas lipsticks come in three types (Creamy, Milky and Glazed) and cost £21 from www.misebeauty.com