 With all the hype of the Kat Von D makeup range coming to Debenhams, I thought what better time talk about her contour palette. I went on holidays to Spain recently and being the avid makeup obsessive that I am, my first stop was Sephora to pick up a few things that weren't available in Ireland yet.
And the Kat Von D Contouring palette was one of the items I flung in my basket with glee.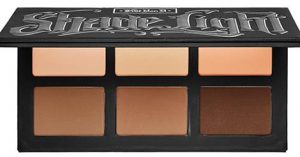 What I love about this product is its intense pigment; the colour payoff is exceptional. A little really does go a long way. When I first used it, I assumed it was like other products and took a fair amount of product on my brush which wasn't necessary. I ended up having to really buff out the dark stripes. However since realizing that less is more with this product, it has quickly become one of my favourite products.
But makeup is my business and I work with all skin type and colour tones and so I come to the problem with this palette.
See, this product comes in three tones of shade and highlight. The first is for pale skin, the second for olive skin and the third for dark skin. And a regular consumer doesn't need all three of those shades for themselves. They would just need one of the three, and the cool tone of the pale shade and the highlight is way too pink-based to mix with the other two anyway.
Advertised
That said, the pink based cool tone is a perfect colour contour for pale, cool toned skin.
If you are a makeup artist though or just enjoy doing your friends or families makeup this is a must have for you. It's all you will ever need in a contour palette.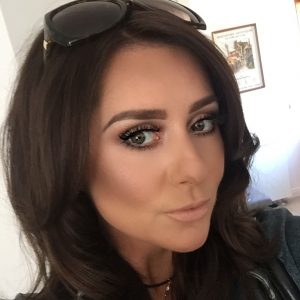 Unfortunately they don't come separately, but even if you wear tan on occasion you can use the darker ones or if you and a family member or friend wanted to share it, it would be worth the investment.
The best part is that it will now be available from Debenhams.
Advertised
As the product hasn't launched yet, I'm not sure what the price will be but I paid €70 for mine.
Are you as excited about this range as I am?