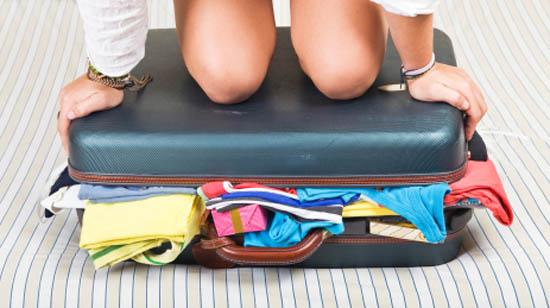 It's like a distant, dreamy memory, but there was a time when purchasing an airline ticket would buy you more than just a random seat on a plane. Back in the heady days of pre-assigned seating and a complimentary luggage allowance, it would never even have occurred to me to bring the bare minimum of essentials on holidays.
I didn't quite bring everything and the kitchen sink, but nor did I like to waste too many grams of the luggage target allowance. I was definitely guilty of cramming in too many pairs of shoes and "justincase" outfits that would never be worn.
And then there were the beauty bits.
Advertised
I used to pack make-up bags full to overflowing with products I never quite got around to using at home, reasoning that since I'd be on my holliers I'd have lots of time to try that new face mask/body scrub/tan and experiment with my hair and make-up.
Now, though, I pack like a space-saving Tetris champion. I'm all about the carry-on bag and travelling light and squeezing all my liquids into that little plastic Ziploc sandwich bag. I bag travel-friendly sample sachets of Eve Lom when I'm buying my full-size cleanser, bring lip and cheek tints in place of two separate products, and decant things like foundation and moisturiser into small screw-top jars from Boots or Muji.
Have Ryanair et al similarly encouraged you to scale back the beauty bits you bring away with you? Or do you feel that the extra €20 each way is a small enough price to pay for the comfort of being able to sling everything in a bag and forget about it? To the comments!