 Moisturiser is arguably the most important step in your skin care routine. Skincare is a tricky thing to shop for because you can't see the results immediately. And God knows we like immediate gratification.
Irish people spend hundreds on moisturisers that are wrong for them. And companies spend millions on advertising so that you'll think their product is the best thing since Michael Fassbender (nah, he is brilliant).
Our skin changes all the time, it can be effected by hormones (yes, period face IS a thing), environment, diet and stress. So here we have a quick and handy guide to determining what kind of skin you have, at any given time, and how to moisturise it.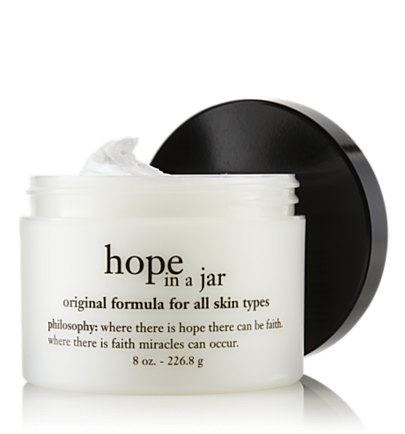 How it looks: Scaly, flaky, dull and a total lack of glow.
How it feels: Tight, itchy and uncomfortable.
Moisturiser:  A great moisturiser for dry skin is Philosophy's Hope in a Jar (for drier skin). This moisturiser really quenches thirsty skin and helps bring some glow back. It soaks into the skin quickly too, so no waiting around.
But it's really important to note that dry skin is different from dehydrated skin. Dry skin is a lack of oil in the skin, dehydration is a lack of water. The skin on your face is exposed all the time - to the elements, air conditioning, heating and pollution. It can get dehydrated very quickly. And that one gin and tonic you sample of Saturday night doesn't help. A fairly good way to check if you're dehydrated is to place two fingers under your cheekbone and push the skin up towards the forehead. If you can see very fine horizontal lines form around your temples, it's a sign of dehydration. Now don't panic, lots of water and a good hydration masque (you can check out the winners from the Best in Beautie Awards 2014 here) or a hydrating serum will help you out there!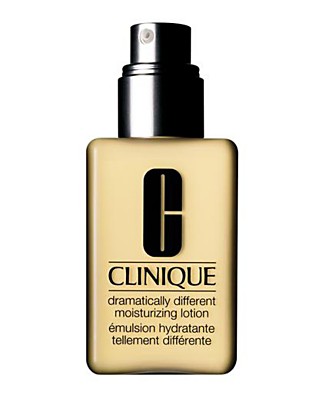 How it looks: Shiny, dull, uneven in colour with large pores.
Advertised
How it feels: Oily, dirty, can't keep your make-up on for love nor money.
Moisturisers: Clinique's Dramatically Different Moisturising Gel is a good pick. This is an oil free, light weight formula that will leave your skin feeling moisturised and clean. And the best part is you can pop your make up on straight away. My tip here is that a little bit goes a long way with this moisturiser so use it sparingly.
How it looks: Uneven, shiny, prone to blemishes in the T-Zone but drier on the cheeks.
How it feels: Taut on the cheeks but can be oily around the nose, forehead and chin.
Moisturiser: Kiehl's Ultra Facial Cream (€28.50) is great for combination skin. It's silky and light, but really moisturising. It is a great based for foundation as it leaves no residue on the skin.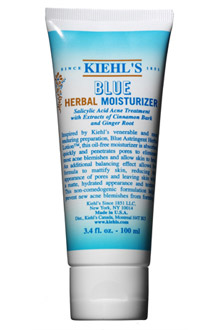 How it looks: Clusters of blemishes/spots and redness. Acne prone skin can be either oily or dry.
How it feels: Sore, irritated and sensitive.
Advertised
Moisturiser: Be very careful with this skin type as it is extremely reactive. Look for products with salicylic acid in them, this ingredient will help dry up any spots. One product I have known to work really well is Kiehl's Blue Herbal moisturiser. It's light, oil free and has lists salicylic acid as one of the top ingredients. It also helps reduce new acne blemishes from forming. But if problem persists you should see a GP or dermatologist.
What moisturiser do you use (and tell us what skin type you are)? Do you have any tips for handling changeable skin? Let us know in the comments!