 Autumn is upon us, and it can be one of the trickiest times of the year to dress properly for. And that goes for both men and women. Between the changeable conditions, the rain and the sun, maybe even the snow (who knows?), it can be difficult for Himself to get it right and stay stylish.
The colour palettes often also change and get a bit darker (like the beautiful burgundy that we took a look at earlier today). But we can still combine brighter tones with darker shades to inject some colour into the colder months (let's be honest, they're dark enough as is) without the use of a Hawaiian shirt.
Cos, who recently launched their own standalone store here in Dublin, have a great selection of simple and classic menswear that will pull any gentleman's outfit together. They're minimalist, but that allows them to work with a variety of different looks no matter what his style, and their simplicity is a large part of the reason that we like them. Too much ornamentation and loud patterns tend to go out of style pretty quickly, but with a strong sense of tradition, Cos' Autumn Winter collection has more than enough to choose from, with plenty of pieces that are filing up his wish list.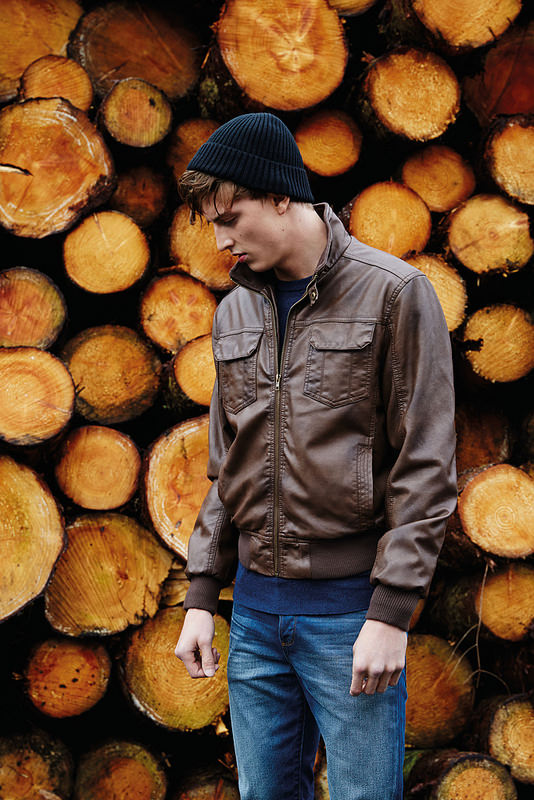 For the budget conscious gent, Penneys are also bringing their collection for this season into stores now, and there are a couple of seriously great options that will make his wallet happy. The inclusion of some proper tweed in the Autumn Winter range is a very welcome one indeed, and although they are priced on the higher end of what you would expect from the retailer, they are also the stand out pieces, and represent great value for what you're getting.
Advertised
We've cast our eye over both collections to pick out a few must haves…alright a lot of must haves, but trust us, he's going to want all of them too. And like the ladies, his biggest purchase should be his jacket, while the bright yellows and lighter tones of blue in the jumpers and knitwear will throw a splash of colour into an otherwise drab outfit.
Accessories such as snoods in shades like mustard will add colour, while similarly bright knitwear can be matched with more muted tones in the rest of your look to add vibrancy without going over the top. Jackets, from blazers to full length coats, are always important at this time of year, and choosing a look that has a few layers allows HImself to adjust for the changing temperatures and to look smart while he does it.
Leave your laptop subtly open on this page so that he can take a look at the gallery below for a selection of our favourite pieces, with prices and details so that he can plan out his budget accordingly.
Does you other half have good style? Would he know a snood if it hit him in the face? Does he buy on the high street/online/Mammy styles him?