 We love our dupes here at Beaut HQ and our sources tell us you do to, so to give our readers exactly what you want we thought we would give you a dupe . . . every week!
Last week I was sitting at my desk, when the doorbell rang and in came a package full of the new collection from Essence Cosmetics. Up until now it had been sitting on my desk, reminding me to do a video tutorial. I had in fact just filmed my first video tutorial last week on how to get a smokey eye look using the new Naked Urban Decay smoky palette (look out for it, it's coming soon!), when it dawned on me - a lot of the eye shadows staring at me in my Essence kit look very similar!
Naturally, I had to check, and share this happy news.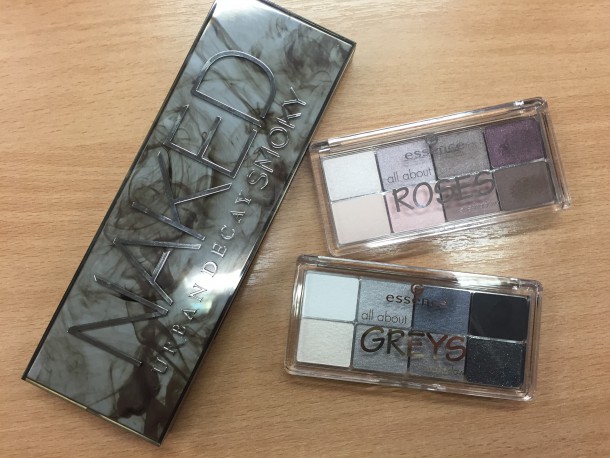 There are eight colours in each Essence palette and 12 in the Naked palette. So, in short, they are much of a muchness, only Essence is way cheaper costing €4.99 per palette. This means you can buy both for a quarter the price of the Naked palette which will set you back a huge €46.00, for just four additional colours!
There are four palettes in the Essence collection: nude, bronze, rose and grey but as you can see from the image above the rose and grey ones are the 'smokiest'.
Advertised
Now let's play the fun game: can you spot which swatches are from Urban Decay and the ones that come from Essence?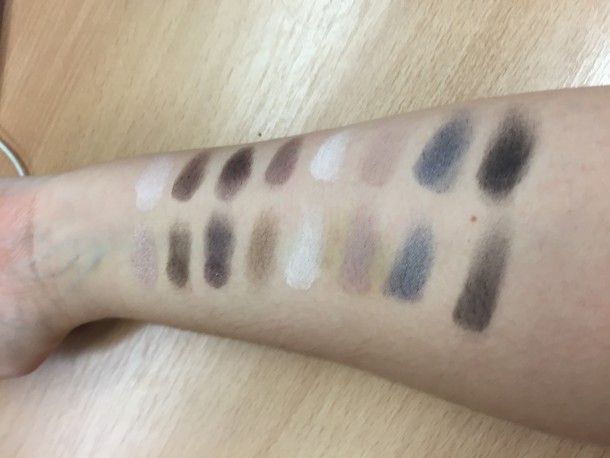 We know, it's hard to tell but let us now reveal that the top line of swatches are from Urban Decay's Naked Smoky palette so the bottom line is sweet, sweet Essence. Uh-maze-ing.
Essence is simply a steal, if you're looking for smokiness on a budget, these guys are a must have for all you eyeshadow lovers out there.
Anyone have any dupes they want to share?