 When it comes to beauty, if there is one thing you need, it's a nude lip liner. When you find the perfect nude, it really makes all the difference to your makeup look.
Most people are born with asymmetric lips and a lot of people just aren't happy with the size or shape. By simply drawing outside the lip line you can enlarge or change the shape of your lips. So, finding a nude lip liner that is exactly your lip colour could be what you have been looking for your whole life. (Admit it.)
There are a few things to think about when you are looking for your nude liner. Firstly, it has to stay put, so you want something that won't rub off throughout the day. IMAGINE if you arrive in Coppers as Mama Kylie and leave as Kylie c. 2014. Second, it must be exactly your lip colour.  If it's too light, you will look like the dregs of the 80's, and if it's too dark you're floating on Gwen Stefani in the 90's territory. And only Gwen can get away with that.
The key is to get one that suits your lip tone, but in order to get it bang on, it will involve trial and error. What I advise is trying liners out on a day you are wearing no makeup. Try it on your lips, and make sure you do so in daylight. Bring a pocket mirror out to check that the colour is perfect. I swear, finding your lip liner shade is just as crucial as foundation shopping.
When you find the correct one for your skin tone, buy a few. There have been times when I found the perfect liner only to later find it's been discontinued. I still think about that liner fondly.
Here are two I found that is quite close to the 'traditional' nude colour. Both are identical in colour but one is a fraction of the cost.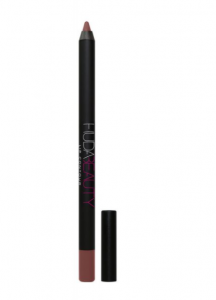 Huda Beauty Lip Contour Venus €21
Advertised
The creamy texture of Huda's liner applies like a dream, and the lasting ability is spot on. It really stays put all day long - and then some. This is perfect for anyone who is attending a wedding and of course for those who work long hours that don't have time for topping up. It's well worth its price point.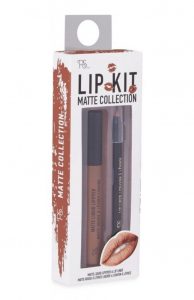 Penneys PS...  Lip Kits €3
Although this is a kit and not a just a liner, consider it the gift that keeps giving. The liner is smooth and applies well; top that with your liquid lipstick and you have an all-day lipstick that will not budge. It's only €3 which, let's face it, is well worth the investment. Although the liner on its own may not last quite as long as the Huda version, the colours are identical. And at that price, you can afford to top up a little more.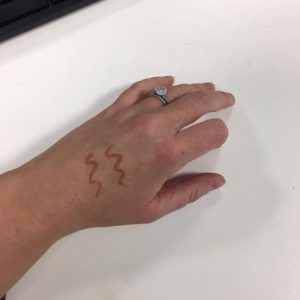 As you can see the liners are a perfect match. The Huda version is slightly more pigmented but if you are looking for a version of Huda's liner without the price point and an added bonus of a liquid lipstick, Penney's have you covered.
Advertised
Huda is available in Brown Thomas Stores nationwide and the PS... range, well, you'll find it in Penneys, of course.