 Summer is coming, and despite the thunder storms this weekend, it's obvious the weather is getting warmer.
I am off to Malta for a wedding in a month so that summer feeling is grabbing a hold of me. I feel a Penneys haul coming on, but let's get back to the whole point of this article, shall we?
I have written about the importance of using an SPF in the sun before (and you can find out which lovely beauty products include an SPF here), so if you are a sun worshiper, and, like me, your body is a different colour from the rest of your body because you have been a good girl and used a high SPF, you will be needing a good bronzer this summer to ensure your face and your body match.
My personal favourite is Nars Laguna €38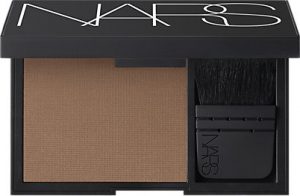 I'm a huge Nars fan, having worked there years ago; Nars products never let you down. The finely milled powder makes sure your skin looks smooth and radiant, and pore and line free. It has a subtle glow but isn't shiny like most bronzing products. The colour is a perfect blend of neutral tones to suit most skin types.
Advertised
As usual, I am aware of price points, and with that in mind, I have found you this week's dupe.
NYX Matte Bronzer €13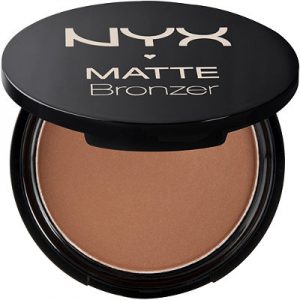 Advertised
Saving you a massive €25, the NYX product has a slight bounce to it so it won't make your sink look dry or chalky. The colour is great, suiting most skin tones, and unlike Nars, comes in three shades. NYX is only lacking the finely milled part, so if fine lines and open pores are your main concern it might be best to stick with Nars. It's a great product for the price point all the same.
How do you usually resolve your white face/brown body issues?