 When Meghan Markle got married last May, she had this €10 skin balm on her face. And wasn't it divine?
Meghan Markle's makeup artist Daniel Martin likes to use skincare products as makeup. The concept may baffle initially - isn't skincare supposed to be worn under makeup or, at the very least, on its own? - in this case, it makes sense. He told E!News around the time of the wedding that specifically, he likes to use skincare to highlight.
Meghan Markle
He explained, "Before highlighters, you would do highlighting with Aquaphor," he continued. "Aquaphor will give you that same texture, especially in a photo, on the high points of the face."
Advertised
This 'Aquaphor' he speaks of is Eucerin Aquaphor Soothing Skin Balm which happens to be available in Boots for €10.49. I can see how it might work; its consistency is like Elizabeth Arden's 8 Hour cream, so it would give that 'glow'. Daniel doesn't use this cheap and cheerful hero product, though, not while he has his own version on the market now. But, you can still use the Eucerin version, as the effect is the same.
Eucerin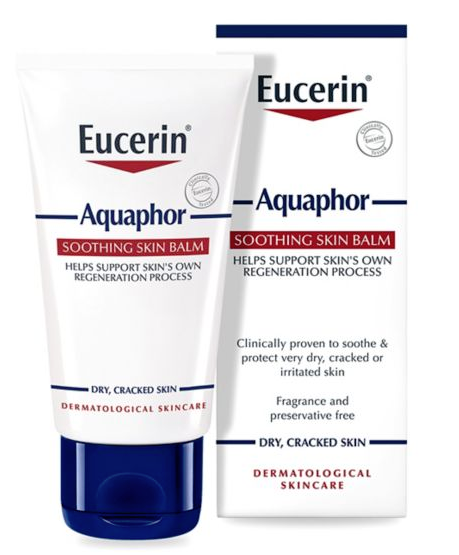 Daniel's technique for the royal wedding wasn't to just use the balm, however. He used a 'traditional' highlighter from a Dior palette (the best, he says, but he's an ambassador) and he 'lays it down' with balm. "It intensifies the highlight, but because of the texture of the magic balm it gives you that luminosity like you just applied moisturiser."
I've used Vaseline on my 'high points' before, when I didn't have a highlighter handy, and I imagine I had the same idea, although Vaseline can look quite greasy. For going out on Saturday night, I'm totally trying the highligher AND balm technique. Who's with me?