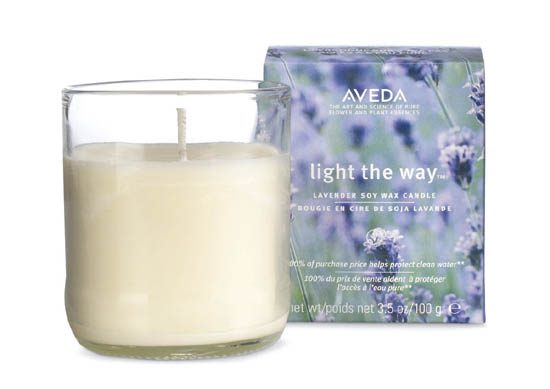 Did you know that April is Earth Month? No, I'm not sure who decided that it'd be April either, but anywho. Aveda have launched a limited edition candle to celebrate Earth Month, and it is rather lovely.
Made from soy wax and infused with stress-relieving organic lavender and other flower and plant extracts from the Diois region of northern Provence, Light The Way is mildly scented - no headache-inducing aromas here. All packaging is recycled, so the box the candle comes in is made from recycled packaging and the glass jar itself is made from old wine cooler bottles. While that's of course very worthy and green and good, I have to tell you that the upshot is that the candle doesn't look particularly glam but you could just use it in a candleholder if that bothers you.
Advertised
This is more than just a nice smelling candle with great eco credentials, though. From the RRP of €24.50 per candle, Aveda donate a massive €20 to the Global Greengrants Fund who provide grants to grassroots community projects in the developing world to help make clean water easily accessible to everyone, everywhere.