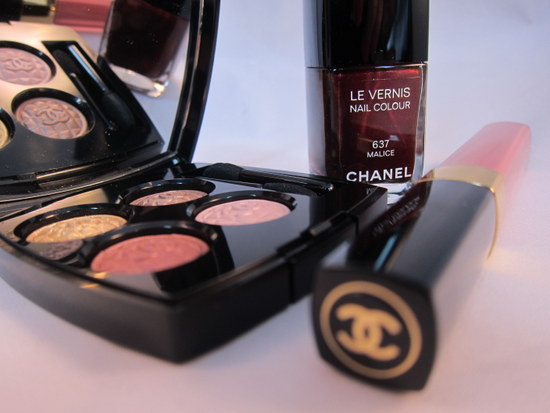 If it ain't broke, don't fix it, isn't that what they say? Well Peter Phillips, Creative Director of Chanel Makeup, clearly isn't a man to listen to 'they'. For Chanel's Chrimbo collection he's only gone and 'reinterpreted' one of the brand's most iconic products, immortalised by Uma Thurman's character in Pulp Fiction. I am of course talking about Rouge Noir, the blackened red that launched a billion copies.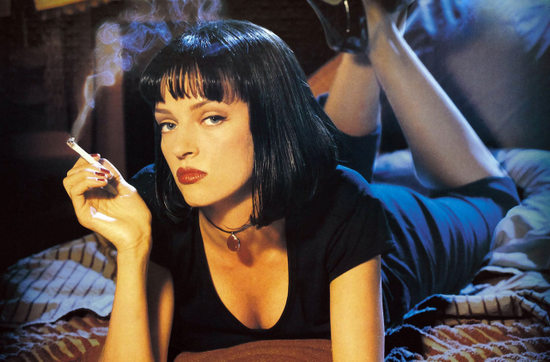 The original will always have a soft spot in my heart – the nail polish was my very first Chanel and you would have thought it was liquid gold itself to have seen me with it. I don't think it left my nails for the 90s! So it was with some initial resistance that I approached the new offerings, 'updated with gold and bronze to add a modern touch.' But, as ever with all things Chanel – it's my Achilles heel! – I am utterly, utterly smitten.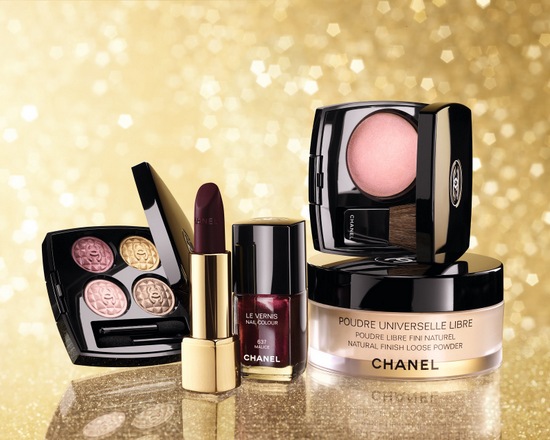 The new shade of Le Vernis, Malice, is a wee stunner. A counter visit is required to really experience its shimmering depth and complexity – it's gorge! Less gothic than the original, it's more red than black, with a beautiful burgundy shimmer. And I know some of you have had issues with the consistency of Chanel polishes but this one is a dream – smooth, glossy and near opaque in one coat, it's absolutely perfect in two. For €22 it's spendy, but would be the perfect gift.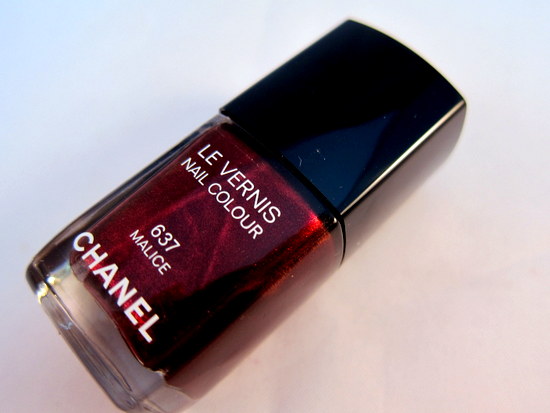 For lips, we have Rouge Allure Velvet in the shade L'Impatiente (see the promo pic above) which, in contrast to the nail polish, looks deeper and even more dramatic than the original Rouge Noir lippie shade. Definitely one to check out if you love a birra drama, this is €30.50 and is going on my list.
Advertised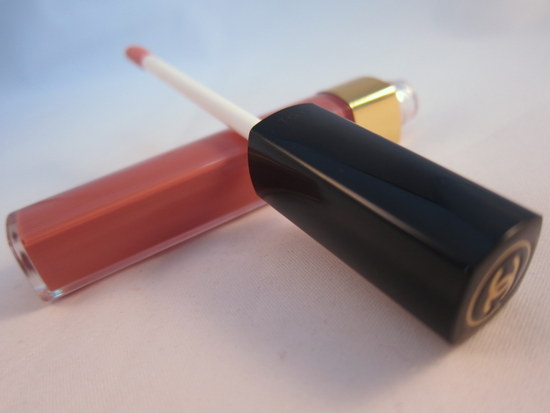 Prefer something a little more understated? Three gorgeous gloss shades are also on offer for €25.50 each: Intrigue (a brownish red), Allegorie (a baby pink with silver shimmer) and this one here, Mystery, a gorgeous pink toned nude.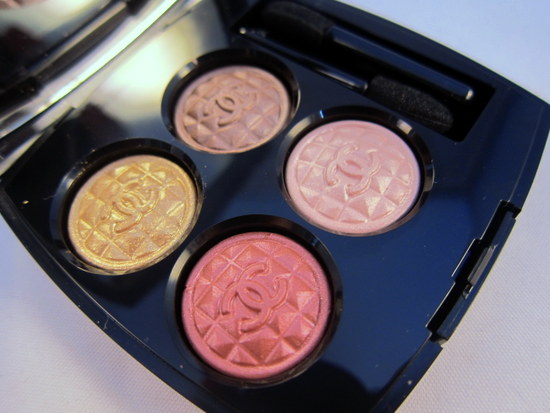 But it's this eyeshadow palette that really steals the show. Harmonie Du Soir is not only stunning to look at, with its quilted effect and double C's, but also boasts, hands down, the best formula I've experienced in a Chanel palette to date. I've had issues with payoff and texture in the past but these are gorgeous, soft, creamy, great colour payoff (pigmentation's about medium) and they last well, too.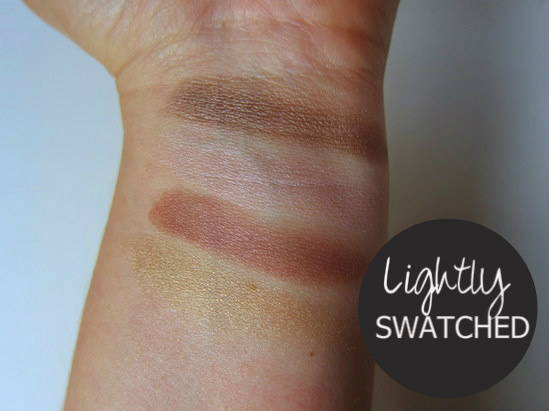 I've been wearing them to work and they stay put all day. For €52 you're getting four shadows which offer real wearability and work well together or alone – the shades are aptly described as antique golden bronze, plum red, smoky taupe and pink. This is another one I'd tip the nod to as a really great Christmas pressie for someone you love. And self love totally counts.
What do we reckon, then? Like it? Love it? Leave it? Prefer the original Rouge Noir in all its forms? Get thee to the comments!
Advertised
Check out the Lancome and Bobbi Brown Christmas collections here and tell us how you think this stacks up!