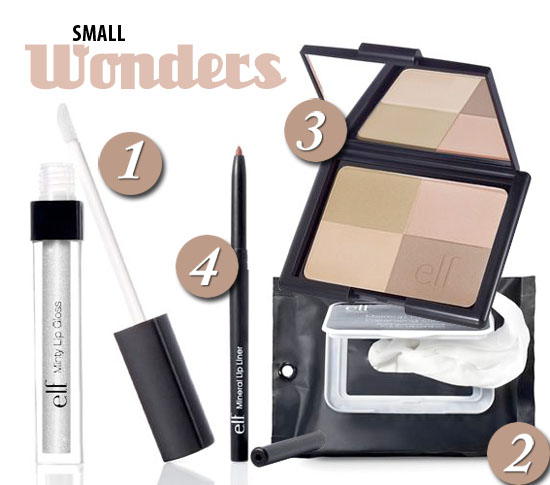 The first thing that I am sure is meant to spring to mind when you open ELF's Candid Coral from their Studio range is that it's a dead-ringer for Nars' Orgasm. And yes, it's coral, it comes in a similarly-sized black case and it has some golden shimmer.
There the similarities end. For starters, this costs a mere €4 and to compare it to something so high end isn't fair or reasonable really, because it doesn't stack up against Orgasm - but that doesn't mean it's without its own merits.
This is very sheer, and I think that's a bit of a plus, actually: there is nothing worse than applying blusher only to discover that the meagre amount you thought you were buffing on has transformed you into Bosco. There's no danger of that with this, but the colour is buildable, making it a good pick for blusher nervos or anyone who likes to use a light hand or achieve a natural-looking result.
The shade is good too - this is very pretty and coral is a good colour for most Irish skintones I think - it warms up a pale complexion and if you're sallower, it accentuates that too. It's bright, summery and very wearable, which helps me overlook the texture of it a bit - you're not getting silky-smooth, triple-milled luxury here, and it can be a bit gritty in patches, with the powder looking a little bumpy after a few uses.
Advertised
But the bottom line with all Elf products is really the amazing price-points they sell at. For €4, this is very good, lets be honest. No other budget brand that I've used - barring Essence - is selling products you actually can use day-in and day-out and which exceed expectations for the price-point, so thumbs up for that.
Studio Blush comes in ten shades and can be bought online from www.eyeslipsface.co.uk; a swatch is after the cut.