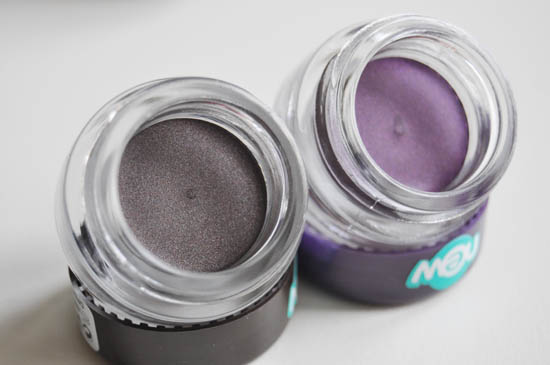 We had a moratorium on liner last week just in case the blog came down in cat flicks and never recovered. That seven days off has whetted my appetite for all things gel so lets take a look at Essence's budgettastic offerings, shall we? Released the same time as the ones we all lost our minds for from Catrice, Essence has four shades on offer.
Above you're looking at a lovely taupe and a purple which I received as press samples; there's also a green and a black on stands. Where these differ from Catrice's offerings is that they're a little smaller and cheaper at €3.49 each and three have got some shimmer - as far as I know the black's a matte shade.
I am totally in love with the brown. It's the perfect daytime shade for anyone who finds black too harsh (me) and it's incredibly easy to wear. I like the purple too but on the eye it's quite like that Maybelline one I brought back from New York so there's not enough differentiation there for me to really go doolally over it; it is a good buy however.
I'd also be interested in picking up the green too, and formulation-wise, I honestly can't tell the difference between these and their Catrice counterpart. The only difference is these are shimmery.
Having used both brand's offerings for a few weeks all the things I liked to begin with still stand - excellent pigmentation, price and longevity. The formulation is possibly the only thing I'm not 100% on - it's not remotely a deal breaker but these are very thin and you can push right through very easily, because there's no resistance the way there is with a Bobbi Brown liner, for example. However, the flip side of that is they're so emollient there's absolutely no drag, you just have to make sure you scoop the excess off the brush before you attack your lids.
Advertised
All in all, for 51c under €4, you really cannot go wrong with these.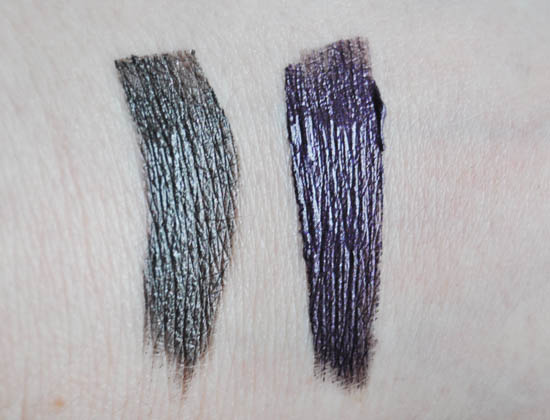 Here are the swatches - these are wet, and the gel dries down to a non-glossy finish. Taupe is on the left, purple on the right. You can see there's tons of pigmentation here - they look great on the eyes.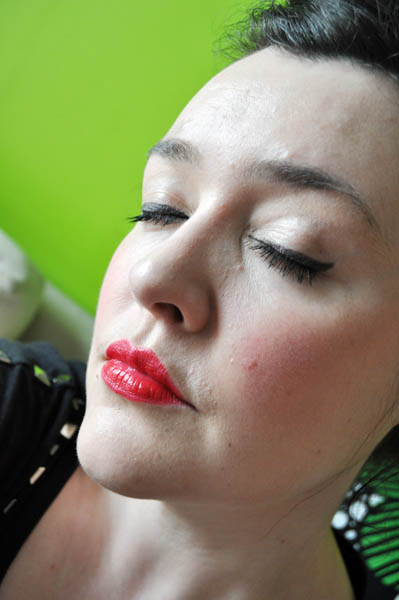 Edited to add pic - here's the brown on me, I know, I know. I look demented. But it's a much softer shade than black and it also looks fantastic with red lips.