 Essence has come up with the best method ever for applying glitter. Remember, it's not just for Christmas!
Applying glitter to your eye makeup look can often leave you looking like a disco ball and not in a good way. Festival season is on its way, which always gives us very good reason to get our glitter on. But there is nothing worse than when you have spent an hour perfecting your fabulous makeup look to mess it all up by not being able to apply your glitter in the places you meant to and to end up with shiny bits all over your face.
Well, you will be happy to know all your glitter prayers have been answered.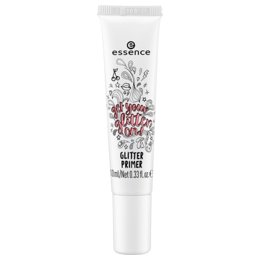 Essence Glitter Primer €3.50
When applying glitter, one of the most important things to keep in mind is that it has something to adhere to. The problem with the eye area is that is that it's constantly moving so the product you use has to be flexible. For example, if you use some form of glue it can dry hard and be uncomfortable when you blink. On the other hand, if you use something like Vaseline, it heats up on the skin and starts to crease the existing makeup and glitter on the lid. Lucky for you, this specially formulates primer from Essence is a happy medium. It provides you with just enough 'stick' so that it won't crease, yet it still holds your glitter in the right places.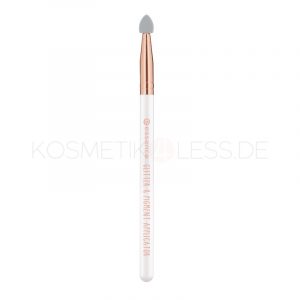 Advertised
Essence Glitter and Pigment Applicator €1.90
In addition to the right primer, the tool you use to apply the glitter (or pigment) is most important. We all know that if you use a fluffy brush it just goes everywhere. This handy little applicator is the perfect missing piece to your puzzle. It's rubber in texture so it picks up and collects all the particles so it goes directly where you place it and doesn't drop all over your face.
This happy glitter or pigment combo is available in any Essence stockists (including Penneys) now.
By the way, I used this in when creating a festival look for Essence in a series on Instagram we featured last month. Take a look at how I used the primer and applicator.
So cool, right?
Advertised
What are your top tips when applying glitter?