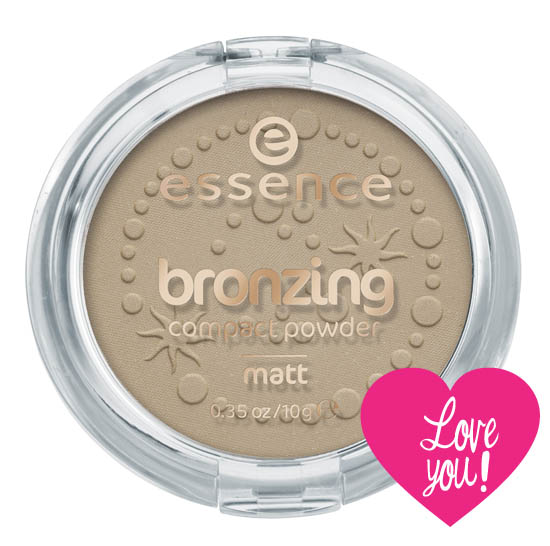 I have a real love for bronzing powders. You wouldn't know it from the way I treat them, dropping them onto hard or tiled surfaces to smash to smithereens at any opportunity, of course, but I use them pretty much year round for contouring and to make me look a bit more alive.
I've always had a soft spot for pricier offerings - Guerlain do my absolute fave bronzers EVA - but I've just come to the bottom of a budget bronzer that's rivaling the big G for a place in my affections.
Essence Matte bronzing powder comes in an unassuming clear plastic casing; this isn't a piece of beauty real estate like a Paul and Joe number that you'll want out on display at all times. The packaging is the only low point, though, and can be forgiven seeing as it comes with a very pocket-friendly price point - it's just €3.49.
Advertised
Unlike other budget versions, this bronzer doesn't have any glittery or sparkly lumps of crap in it. It doesn't disappear five minutes after application. Nor did it make me itchy; I've had Rimmel and Soltan powders bring me out in the most awful rashes in the past.
Nope, this does exactly what it says on the tin. It's a no-nonsense, no-frills way of faking a bit of a glow, and is definitely worth a punt next time you're in the market for a nice flat bronzing powder.