 The thing I love about Essence and other budget brands is that they are always bringing out new wares for us to play with. They are so purse friendly you could buy something, no, somethings every day for the price of your elevenses. I'm thinking of spending the money I'm saving over Lent to pick up some of these fun new nail polishes. 
Essence already have a few 'effect' polishes in their collection and from this month they've added a few more. The six effects include nude dots, liquid foils and latex matt - that's one of the polishes I tried.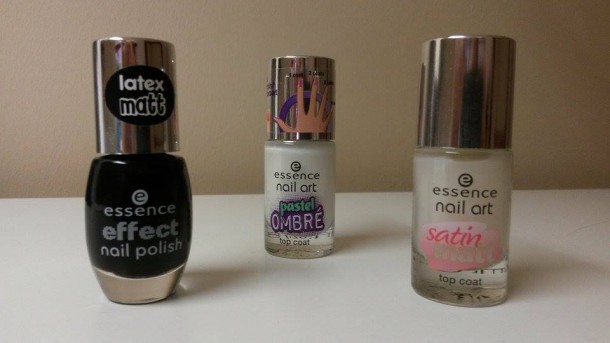 It's cheap (€2.49) so you can't expect it to be super high quality but it has a good many good points. I have been put off so many times in the past by cheap nail polish because they are usually so watery (and this one is no exception), but there are ways around that. 
It really does have a matte, latex look when it dries. And it dries really quickly! It's a bit dull for me, I prefer black vernish to be shiny, but it does what it says on the bottle. I applied some last night and did a terrible job (as you can see in the pic) but when I was removing it with normal remover and a regular cotton pad it came right off. Usually dark, cheap polishes stain the skin around the finger if you're haphazard when taking it off, this one didn't at all. And I didn't have any base coat on! Hurray!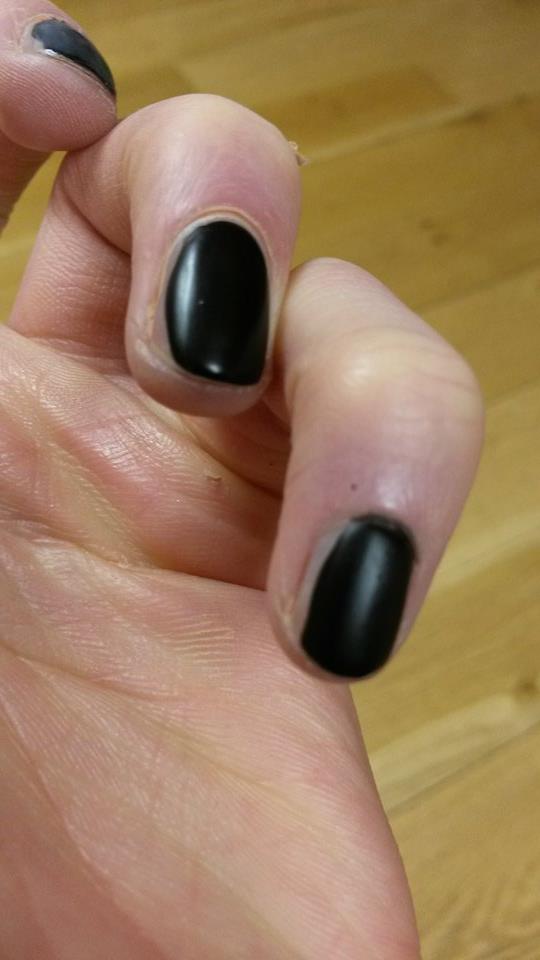 Advertised
There's a brand new nail art satin matt top coat (€2.49) that's a bit of a non-entity. Now, I applied it over the latex matt and maybe it works better with a 'normal' polish but it made no difference to the base varnish. I'm not even sure what kind of look a satin matt would give. 
Ombré has reached your talons, people. The Pastel Ombré polish (also €2.49) is really fun to play with. It's basically a sheer colour that lightens your nail colour more and more after each look. You could have five tone nails if you like! 
I shall demonstrate, but please excuse my varnish job. I was in a rush. Forgive me, I beg of you. Oh, and the base colour I used is also from Essence, from the I 'Heart' Trends line. The shade is The Pastels - I'm So Fluffy. God, I love nail varnish names. They're my racehorses!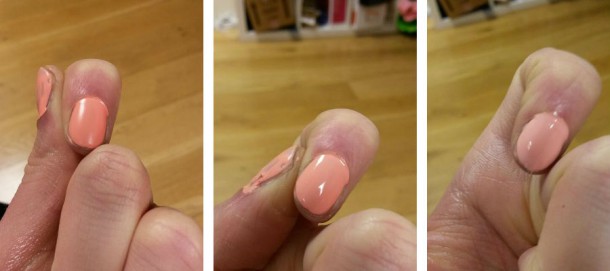 It does work and as I said, it will be fun to mess around with. Nail art for everybody!
Advertised
Do you pick up a few Essence treats when new items roll into town? Will you check out any of these fun new polishes for spring?