 Essie have released several glitter-laden collections this year. Glitter is a lot of fun. Generally, though, we don't wear it on an everyday basis. Sparkly nails don't always suit your attempts to be taken seriously as a grown up (which is mostly why we like them).
However, sometimes it's nice to emanate a little bit of grown-up chic, and block colours do that more readily than glitter (not to mention the fact that they are infinitely easier to remove).
I am addicted to nail polish. I confess it. If you ever catch me without polish on my nails, call an ambulance, because I'm near death. I wear it to prevent myself from picking at my nails when I'm stressed. I also wear it because it makes me feel neat and it simply cheers me up.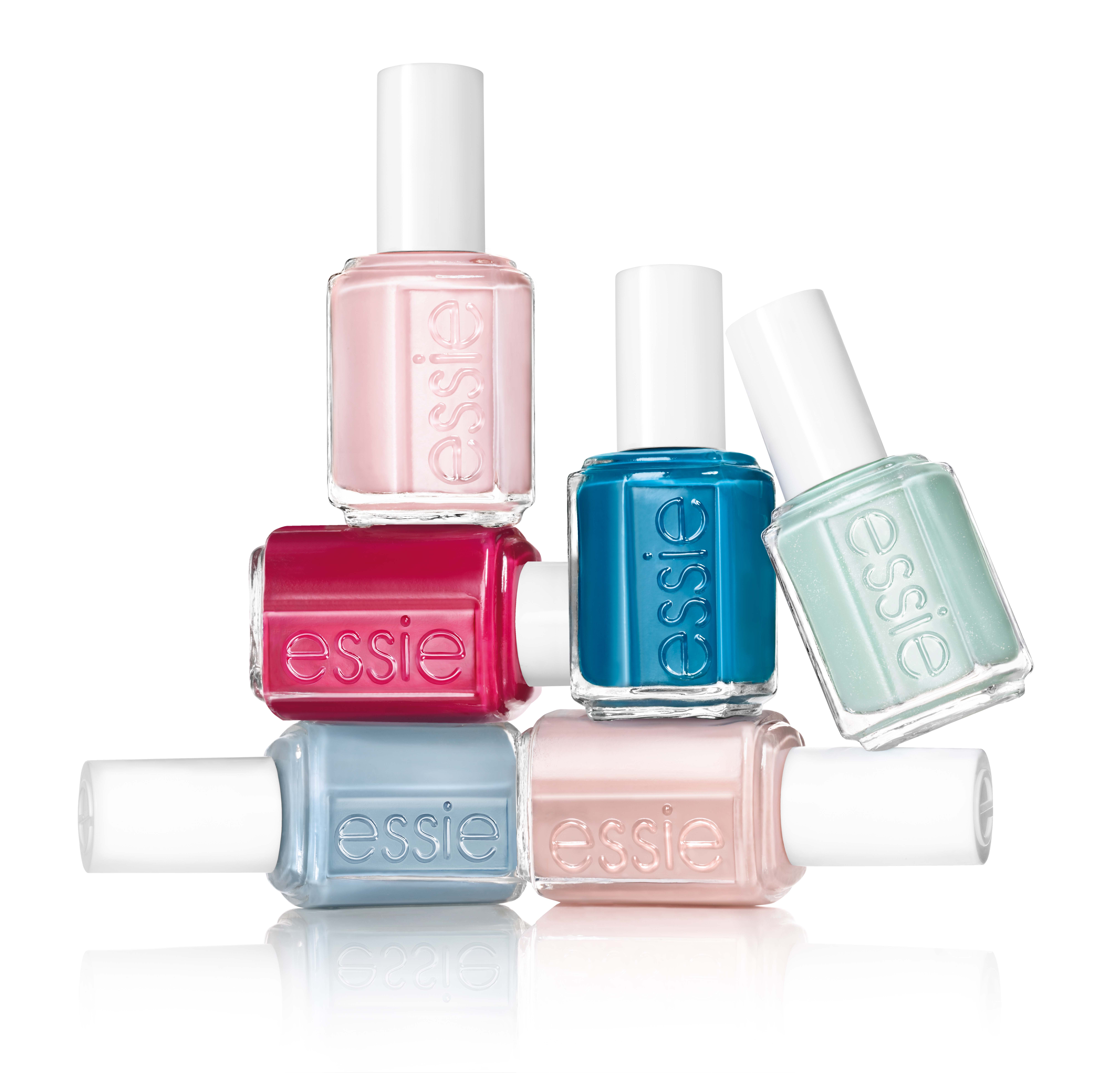 My favourite day-to-day polishes are nude shades, but I love a block colour for when I want to have some office-friendly fun with my nails.
That's why I love this collection. The colours are trend driven, but the finishes are classically chic. Nail products are constantly reinventing themselves in faddy finishes and effects that we'll feel ashamed of (like '80s perms) in twenty years. This collection is a return to classic chic.
There are six colours in the collection, and there genuinely is not one I dislike!
This hot reddish pink is seriously eye-catching. Opaque after one coat, it's a hard working and beautiful summer bright. No sparkle, no nonsense. Just a WHACK of colour!
This colour is actually delicious. A true tea-rose pink, I want to put it on scones and eat it*. It's beautifully soft and feminine, and reminds me of garden parties and Laura Ashley furnishings.
Advertised
This peachy nude is the perfect everyday, understated polish. Unassuming but eye-catching, it makes nails look beautifully groomed. The finish on this one is described as semi-sheer, but two coats make it more opaque than sheer.
For mischievous summer days, this pistachio is perfect. It has a subtle shimmer that the light bounces from, but isn't in-your-face sparkly.
I'm wearing this vintage blue shade as I write this, and I haven't stopped admiring my nails all day! Flat colour and incredibly intensely pigmented, this unusual shade is truly lovely.
This intense azure blue looks beautifully bold on the nails. Completely opaque after two coats, it's a jewel in your nail polish collection!
Advertised
Are you a fan of block colour? These polishes are polishes are available at €9.99. Will you be checking out Essie's Spring Collection?
* Eating nail polish on scones is not advisable...