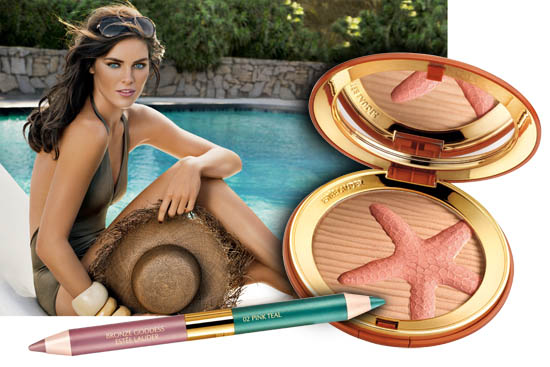 It's March, and on the beauty calendar that means a plethora of press releases about SPFs and bronzers. And here's one of the cosmetic calendar's most reliable summer launches: Estee Lauder Bronze Goddess Soleil is 2011's iteration of the brand's hugely popular summer products and will arrive on counter in May.
So, lets take a look at this seashore-inspired suite: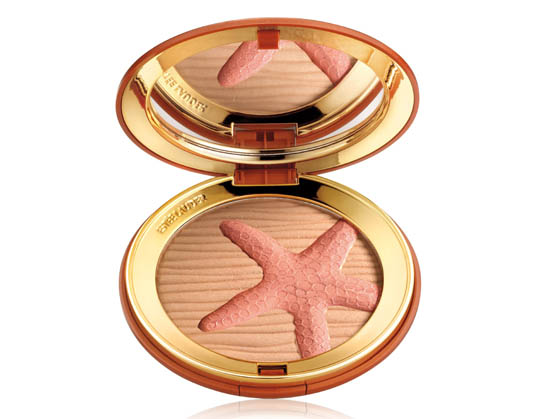 Arguably the star of the show - literally - this is the limited edition Bronze Goddess Sea Star Bronzing Blush, €36.  Billed as an illuminating blush-meets-bronzer, it's designed to give a sun-kissed finish and can be used all over the face.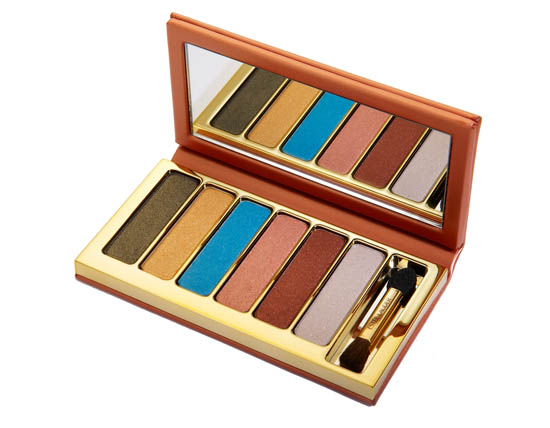 Advertised
If memory serves, the limited edition Bronze Goddess Island Oasis EyeShadow Palette, €39, looks remarkably similar to last year's iteration. Six bronzey, aquatic shades are on offer and the powders contain iridescent pigments, apparently.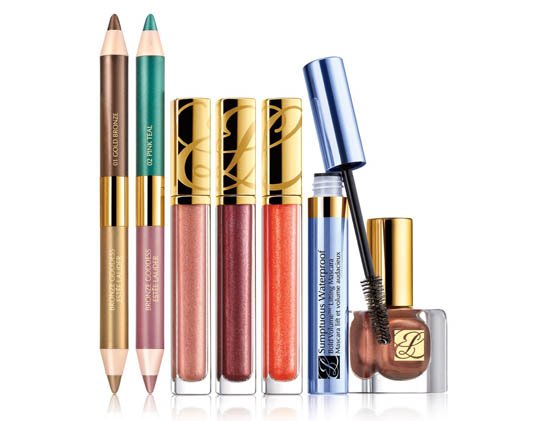 Lots more lip and eye products here: two water-resistant limited edition Bronze Goddess ShadowStick Duos, €25, in Gold Bronze and cool Pink Teal. Three Pure Color Glosses, €20, will be available in Blazing Coral Sparkle, Plum Divine Shimmer and  Sun Burst Sparkle, a limited shade. For nails there'll be Pure Color Nail Lacquer, €20, in a limited shade, Shimmering Bronze.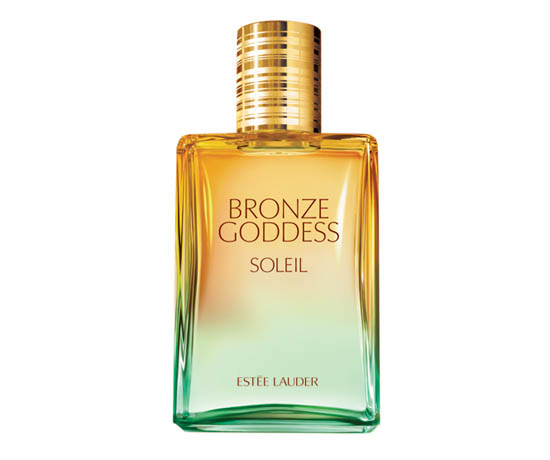 And it wouldn't be Bronze Goddess without a new version of the fragrance. Designed to smell like holidays, this is billed as a citrus floral and will cost €59.
Advertised
So, will you be putting anything on your most wanted list?