 Double Wear has been a good friend to us over the years. And as it's Friendship month here at Beaut HQ, we're celebrating the Estee Lauder classic.
Estee Lauder Double Wear first launched in 1997 (where does the time go?), and from then on, became an instant classic. It's a go-to for many of us. Why?  Because it never lets us down. It's the make-up world's equivalent of your best, most reliable, trustworthy friend. And, as it's friendship month here at Beaut HQ, what better time to celebrate it?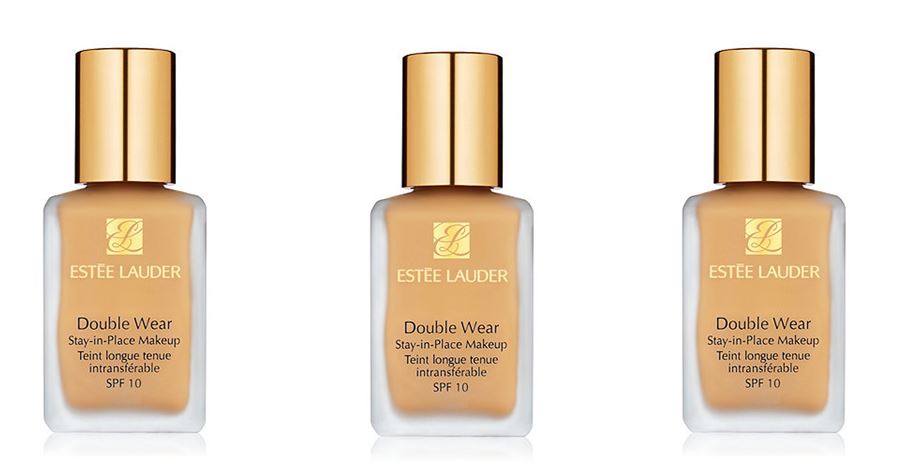 There have been pretenders to the crown, but we all know there's only one. Here are five reasons why Double Wear is still our best friend after all these years.
Estee Lauder has always excelled in creating wearable shades. But there really is something to suit everyone in the DW collection which boasts a whopping 50 shades to choose from.
Advertised
This is usually the big one, and Double Wear delivers in spades. The full coverage formula helps to hide tiredness and breakouts as well as uneven tone and texture.
There's a reason why this is a favourite for wedding and special occasion make-up. It stays put for hours on end, looking fresh from dawn till dusk. No transfer, no smudging, no melting.
Some full coverage foundations can feel like a mask. But improvements in the DW formula over the years have meant this is one of the few that feels light and fresh.
Advertised
When applied and blended, Double Wear leaves a smooth, even base that lasts for hours and looks natural.
So there you have it, five reasons why we still love the cult classic after all these years. Are you a fan too?