 I have to admit that sometimes... just sometimes... I sort of forget that The Body Shop do make-up. Which is a bit embarrassing.  Obviously I know they do make-up, but I guess I tend to categorise them in my head as more bath/shower products (I'm currently a bit obsessed with the African Ximenia Scrub which leaves your skin so soft). However, when the new eye palettes landed on my desk this week, I was sharply reminded that there is a lot more to the Body Shop than just the classics like coconut body butter and Vitamin E cream.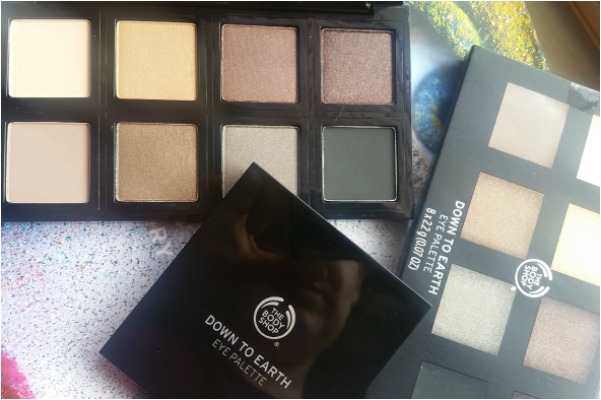 The Down to Earth eye palette (€35) and Eye Quads (€25) will be in stores the beginning of August, and to my mind, are a step up from anything I've seen in The Body Shop's make-up collections over the years. They offer sleek packaging and a sturdy, travel friendly design, plus a mirror inside them too.
The feel and texture of the shadows (which are enriched with babassu and sesame oils for a smoother finish) are more akin to a luxury palette from the likes of Bobbi Brown or Laura Mercier than something you'd expect to find on the high street. And for anyone who is into vegan make-up, these are 100% vegan friendly, suitable for sensitive eyes and free from mineral oil and petrolatum.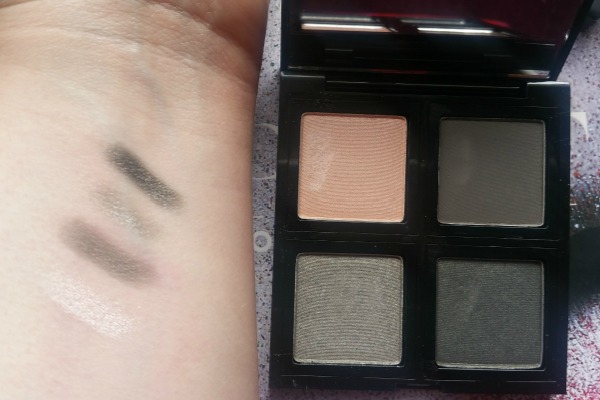 Pigmentation and colour pay off are good too, and in each palette here's a mix of matte and shimmer shadows, something that I always like as it gives you more choice. Above, you can see the Down To Earth #3 eye quad swatched on my arm. There are 5 versions of the quads available including ones with blue tones and warmer ones.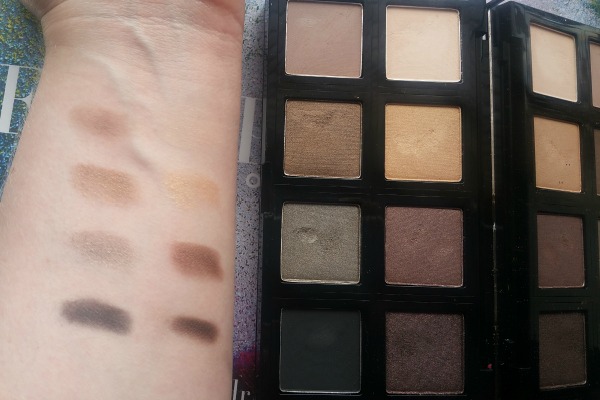 Advertised
The larger, 8 pan palette doesn't come in any other colour combinations but over all, is better value as you get twice as much product as the quads, for just an extra tenner. It offers up a clever combination of shades that will take you from day to night and suit any eye colour. The shadows can be used wet or dry, depending if you want to build up colour intensity, or use them as eyeliner.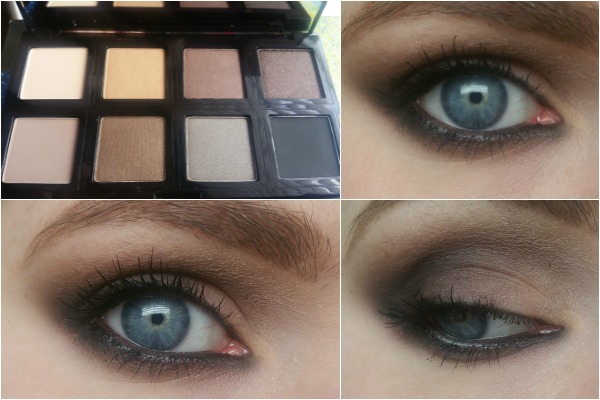 I did a quick smoky eye look on myself and found the shadows blended easily, with minimal fall out and lasted really well without creasing throughout the day. So, all in all, I'm ver impressed and let's just say... I won't be forgetting that The Body Shop do make-up again!
Do you like the look of these?