 Exfoliating pads offer a quick and easy solution for brighter skin, especially when you're strapped for time. We've chosen the best - so it's time to bring on the glow!
Exfoliating pads are a quick and easy way to keep your skin looking bright during the winter months. As we know, the reduction in sunshine (and vitamin D) can cause dullness. Add that to general stress, city air and pollution, central heating and well, life in general, and you have a recipe for a seriously lacklustre complexion.
Face masks can help to plump and hydrate skin as one-off or weekly treatments, but keeping on top of things day to day will mean emergency skincare isn't as necessary. (Although if your skin is in need of some SOS treatment, check out the new mask from Lancome.)
Back to the matter at hand, though. Exfoliating pads are a little different to traditional exfoliating facial scrubs. For one, they are easier and more convenient to use. Secondly, they can be gentler on skin than scrubbing can be (especially if you're heavy handed like me!). Over the past four months we've been testing out some favourites to find the best of the best.
Nip+Fab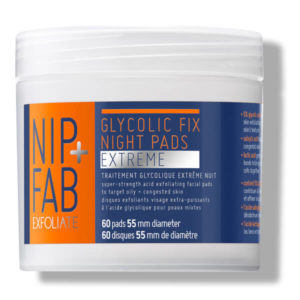 Glycolic Fix Night Pads Extreme €20.99
Nip and Fab is the sister company to luxe favourite Rodial. They offer a similar quality of skin care without the eye-watering price tag. The Glycolic Fix Pads Extreme are designed to really target oily skin conditions such as congestion, acne and dullness.  Each of the 60 pads in the box is soaked with a blend of salicylic acid, lactic acid and glycolic acids to help resurface and renew skin tone and texture.
Skyn Iceland
Advertised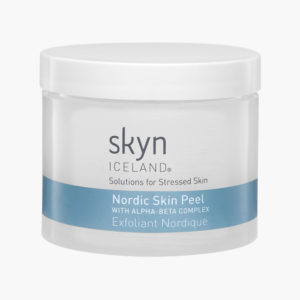 As a fan of the Skyn Iceland range in general, it was a natural progression to try their exfoliating pads at some point. The Nordic Peel comes with 60 pads included which should last roughly two to two and a half months depending on how often you use them.
Something that is an immediate positive is how gentle these are. There's no redness, irritation or actual peeling skin at all when you use them. But although they might feel gentle to use, they give great results boosting brightness and evening out tone and texture of skin in a matter of weeks.
Murad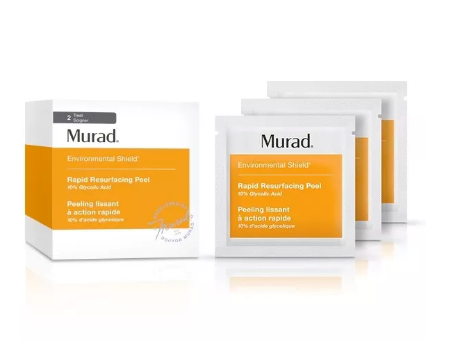 Advertised
An honourable mention must go to Murad. Miriam is a huge fan of these little pads - and they sell them individually at the counter in Elysian Brows!
Are you a fan of exfoliating pads? Or do you prefer the more traditional scrubs?