 Eye shadow primer is a can't-live-without-it product for me. Well, I could live without it, obviously, but my eye makeup wouldn't look half as good. Let's call it the Spanx of my makeup routine. For someone with very dry skin, it's a mystery to me how my eyelids remain oily, but somehow they do and that combined with how deep-set they are means eye makeup doesn't last whistling time on me without a base.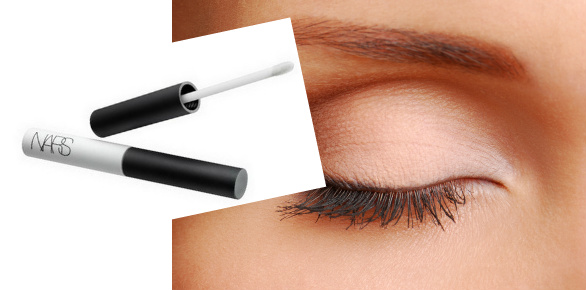 I've reviewed Urban Decay and Too Faced primers here in the past and others I've tried include Laura Mercier Eye Basics and, most recently, NARS Pro-Prime Smudge Proof Eyeshadow Base (read our full review of it here). Of those four, my favourites have been the Too Faced and NARS offerings - the Urban Decay packaging seriously let it down and I found the texture drying, while the Laura Mercier was too thick for my liking.
Here's the four qualities that make a primer perfect:
Advertised
Smooth formula that blends easily and sets invisibly
Enough 'slip' to make eyeshadow and liner application easy with no dragging or skipping of the brush or pencil
Makes eyeshadow look more vibrant
Keeps eye makeup fresh all day (a no-brainer, this one) with no sliding or creasing
As I type this, I'm wearing the NARS primer under eyeshadow that was applied about 10 hours ago and it still looks as good as new.
If you're a fan of eyeshadow primer, let us know which is your favourite and why!