 I wanted to tell you all about the supersonic Clarisonic facial cleansing brushes, for those of you who haven't already heard about them. I wanted to try one for ages, every time I walked through Debenhams I would stop and stare at them for ages, have a play around with the buttons and eventually leave.
But finally I got my paws on one of the new Mia 2's which have been released as part of Clarisonic's Nautical Summer Collection.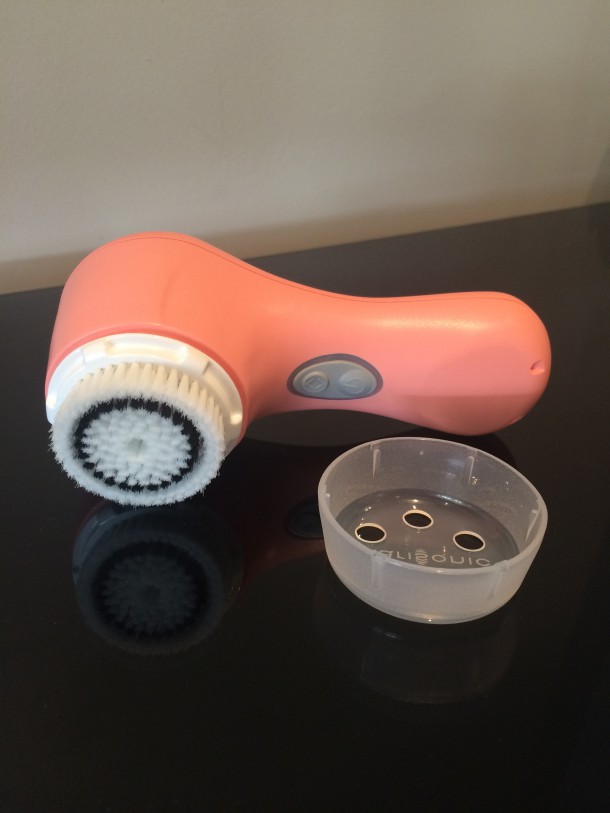 Taking inspiration from the Spring Summer 15 trend of bare, well-moisturised, glowing skin, Clarisonic promises to to deliver a smoother, softer and healthier looking skin.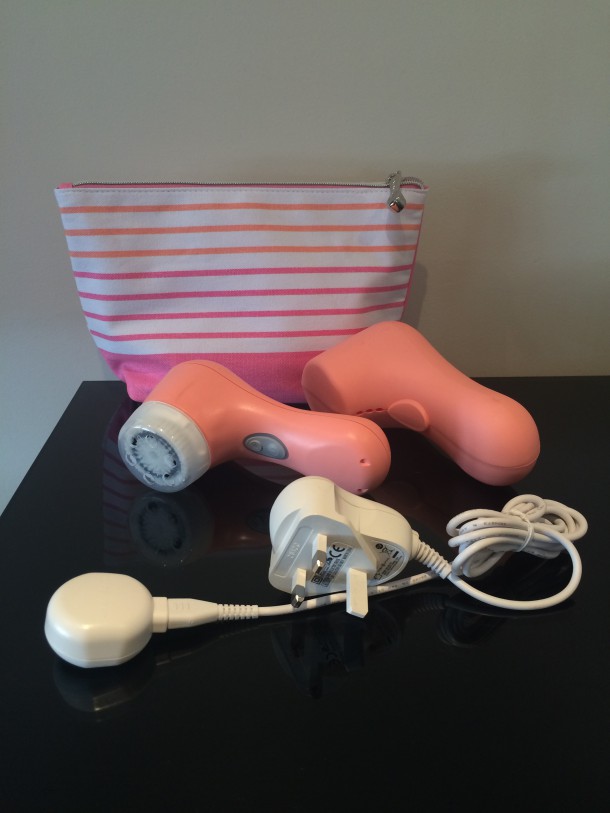 Basically it's a facial cleansing brush designed with two speeds. The brush is powered by patented sonic technology that is clinically proven to cleanse skin six times better than hands alone.
Compared to a rotary device, this device oscillates back and forth at a sonic frequency that produces over 300 micro movements per second which gently massages impurities away from the pores. 
Advertised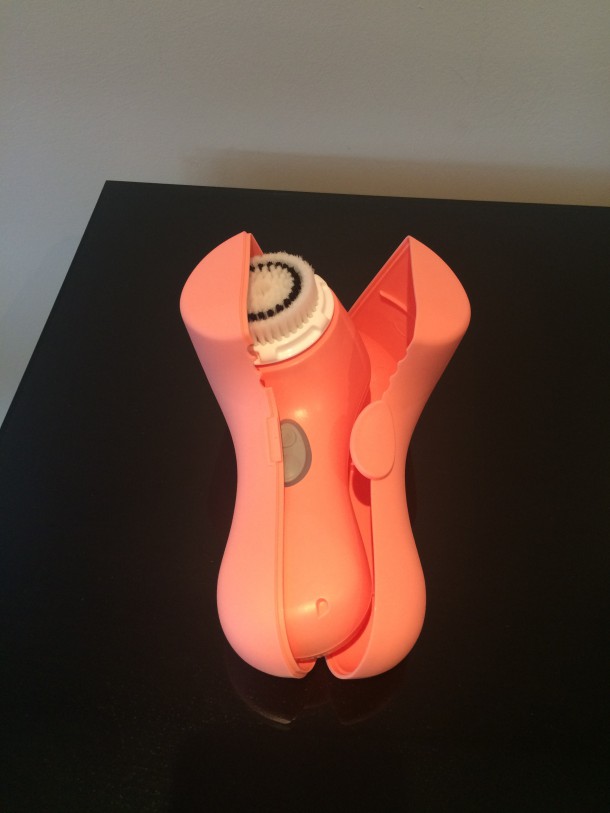 The blurb says that the Clarisonic works with the skin's natural elasticity to thoroughly cleanse skin, transform the texture and reduce the appearance of pore size. And it really only takes about 60 seconds to remove dirt and impurities from the skin. This means that your skin will be getting the maximum benefits from all the creams, serums and moisturisers that you slather on afterwards.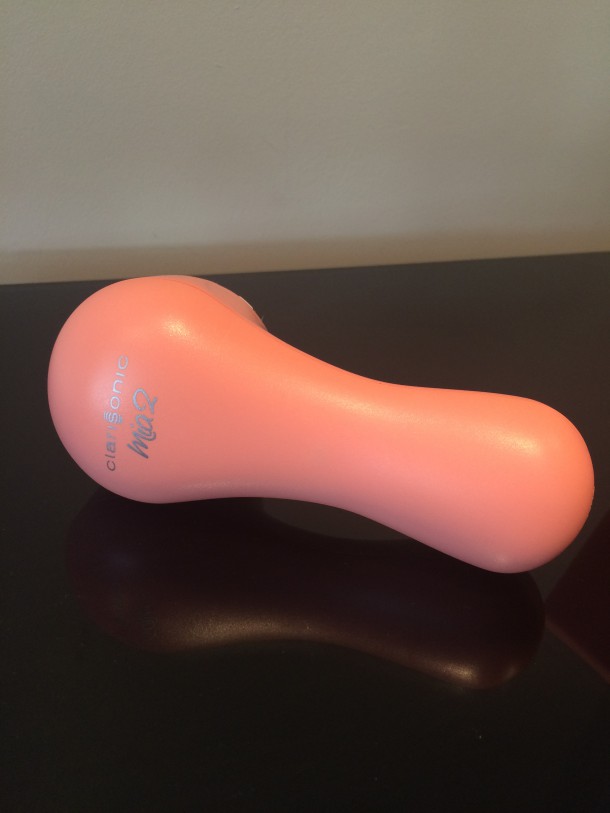 And the claims are that after using a Clarisonic is a softer, smoother, glowing, more radiant complexion.
I think I was just finally unable to resist because the new shades kept catching my eye as I walked past them on the shelf. The Mia 2 comes in two summery colours; Faded Rose and Sunwashed Peach and believe me they're not cheap (that's why I was humming and hawing over one for ages). Each set retails for €149 but does include the Clarisonic Skin Cleansing Brush, a Universal Voltage pLink Charger, a sensitive brush head, trial size Refreshing Gel Cleanser and a protective travel case. 
But was it worth the splurge? For me, I'd say yes. My skin feels thoroughly cleansed and to my eyes, my skin appears brighter and break outs have been kept at bay, without any purging. And they are so handy to take with me for travelling or going away for the weekend (especially because I only travel with a check-in bag and so I don't have the luxury of taking all my skincare with me). 
Advertised
Yes, it was expensive but I'm glad I went with the purchase. Even if my credit card isn't.
Do you use the Clarisonic? Are you a fan of gadgets or is it a trusty old facecloth for you? Are you a recent convert and did you suffer with any of the dreaded purging rumours?