 Do you use oils? Or does the very word conjure up images of shiny skin and a greasy layer that takes ages to absorb? If you haven't investigated them, it might be time to have a rethink as oils are in fact a hidden skincare gem.
I love oils - as a skincare step at night and particularly in the colder months. Generally they're recommended for dry skin but most skin types can use them. I have combination, often dehydrated skin and oils are great for it (but I do have to be careful not to use too much on my t-zone).
There's often a lot of confusion around facial oils and how they differ from serums. Oils tend to be nourishing and hydrating while serums have a different texture and are targeted to address certain skin concerns. The two can be interchangeable in a way, slotting in as a post-cleansing/pre-moisturising skincare step - although some skin types may not even need a moisturiser after an oil. If you want to nourish and hydrate your skin, try an oil a few times a week.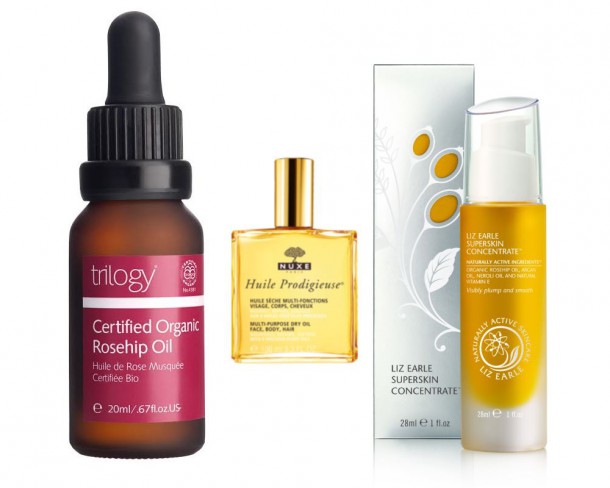 The main thing to remember with oils is to go easy: you'll only need a little bit to do the job. Warm a drop or two in your palms and then press onto skin. Alternatively, you can mix a drop in with your moisturiser and apply them that way. The texture of oils can vary so it might take a bit of trial and error to find what works best for you but whatever you're using, your face should not be a sheeny oily mess. If it is, you're using too much product. Get it right and a world of soft, nourished skin awaits!
If you're a newbie to the oil world here are three lovely ones to try.
Trilogy Rosehip Oil (€19.95)
Advertised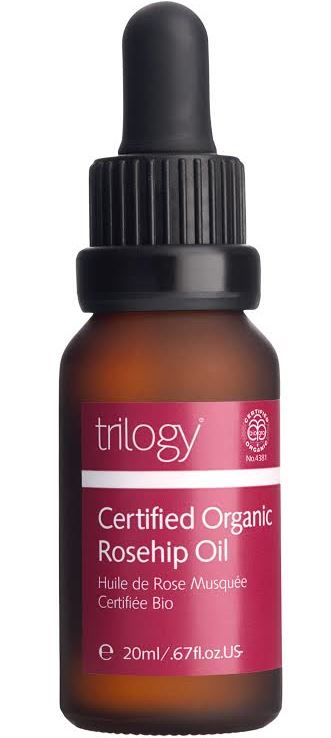 Not the first time Trilogy's Rosehip potion has been mentioned on beaut.ie and with good reason. It's a brilliant all-rounder and a great introduction to the world of oils. There's a richness to the texture that implies it's full of good stuff for your skin and it is: essential fatty acids and antioxidants. It's is great for sensitive types, especially in winter months.
Liz Earle Superskin Concentrate (€48.25)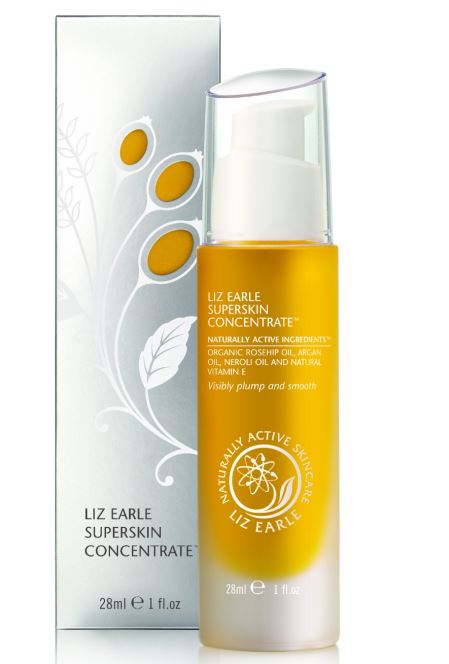 Another cult favourite, this smells incredible. It's packed with plant oils including neroli, lavender, hazelnut and avocado oils as well as Vitamin E, rosehip and argan oil. It's a fantastic one to use at night (there's a whole ritual involved) and the aroma alone would do you good.
Nuxe Huile Prodigieus (€31.95)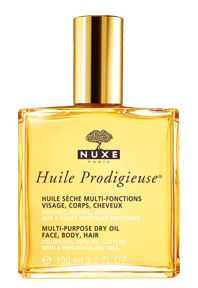 I've used this one for years. It smells like holidays! (There's actually a perfume available in the same scent). It contains Vitamin E and you can use it on your hair, body and face. It's fab, very hydrating and as it's a dry oil, it's quickly absorbed and that fragrance lingers but not in an obnoxious way.
Advertised
P.S And finally, I'm sorry to mention it (as it is a breathtaking €162!) but Sisley's Black Rose Precious Face Oil is just beauuuuutiful. It's a dry oil and has an immediate de-parching effect. If you did happen to be in the mood to invest, I would say that you only need a tiny amount - two drops is plenty for my face - so it would last a long time.
Do you do face oil? What's your favourite? Or if you haven't started slathering the slippy stuff, will you consider it now? Let the commenting begin!