 Facial oils are the marmite of skincare. But if you are on the 'hate' end of the scale, maybe you should reconsider the pros. Because, in fairness, there are barely any cons.
Like so many people with oily skin, I avoided facial oils in the same way I would avoid Howth if it were seagull season. (*shudder*) But, facial oils are now a must-have step in so many the skincare routine.
They help to re-hydrate skin, dissolve grime, they're rich in vitamins and anti-oxidants. They also help draw the active ingredients in your other skin products absorb deep into the skin, and they can help calm against any harsh ingredients. And no, they won't clog pores or cause breakouts. Not if you use the right oil for you.
There are two types of oils: essential - a high concentrate of natural plant oils - and carrier - a vegetable oil used to dilute essential oil. When combined, they work together to penetrate the goodness within deep into the skin.
When choosing a facial oil, especially if you are nervous about clogged pores and potential breakouts, make sure to carefully select one with the right ingredients for you. Your skin wants plant-based oils like jojoba, argan, tea tree, evening primrose, and almond, (especially good for oily skin types) not synthetic oils, like mineral oil.
A facial oil mistake some people make that puts them off oil is applying it in the wrong order, and it gets even more confusing when experts suggest different steps. Some people use oil before moisturiser, so it penetrates directly into your skin; moisturiser is then the second layer of hydration. But some use it after moisturiser so that the oil locks in the creams and serum underneath.
Generally speaking, however, because oily skin produces more oil naturally, applying facial oil to dry skin first will allow it to absorb better. Drier skin types may prefer every hydrating ingredient being secured with the oil.
Then again, some people love using their facial oil at night instead of a night cream that could be too heavy. If you do this, apply after a serum.
Application is also important. Don't rub it in; it just won't sink in as well. The best method is to warm a few drops in your hands and lightly press your hands to your face. The heat of your hands will help the oil absorb deeper into your skin.
Best oils for dry skin
Dry skin craves hydration, and facial oils deliver! For optimum dry skin boosting, choose a facial oil with Avocado oil, which is high in Vitamin E, boosting collagen levels and protecting against free radicals. Rose oil contains Vitamin A, an anti-ageing super ingredient.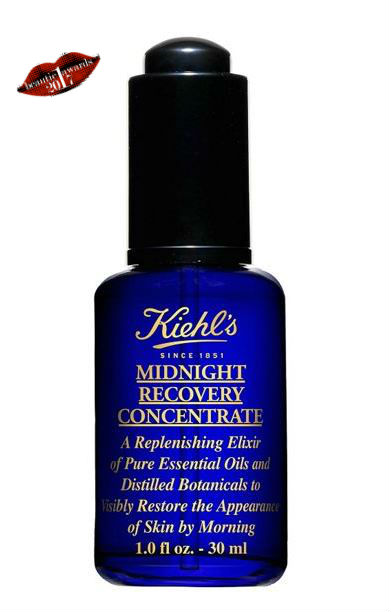 Kiehl's Midnight Recovery Concentrate €39.60
Best oils for dehydration
Any skin type can be dehydrated. Obviously, what it needs is a radiance boost and a whole heap of hydration. Coconut, almond, or shea butter oils are the ones to look for when skin is feeling tight and unmoisturised (even when it is).
Advertised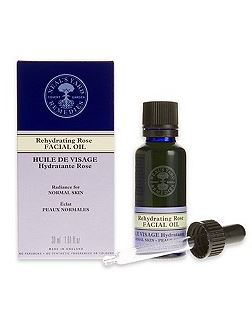 Neal's Yard Rehydration Rose Facial Oil €35
Best oils for oily skin
The key point oily skin needs to know is that some essential oils help balance oil levels. You'll likely already know that tea tree is the friend of oily skin. Jojoba oil mimics the oil your skin produces naturally tricking the skin into thinking it has enough oil already. Patchouli is an anti-inflammatory, antiseptic and astringent. It can help tighten pores, calm spots and clear out acne-causing bacteria.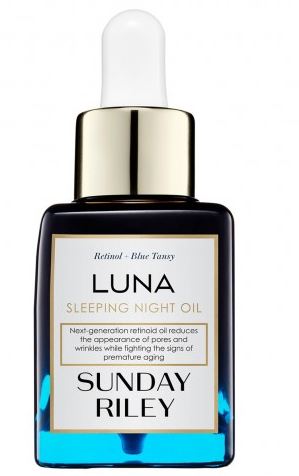 Sunday Riley Luna Sleeping Night Oil (available in Space NK)
Best for acne-prone skin
Those of us who had or still have acne are probably the ones most apprehensive about oils. But oils can actually stabilize the production of sebum, helping to stop the development of spots. You should look for the driest oils: jojoba, hazelnut, and sesame. This facial oil from Clinique contains fruit (mango, cranberry) and seed oils, but also features salicylic acid to stop breakouts in their tracks.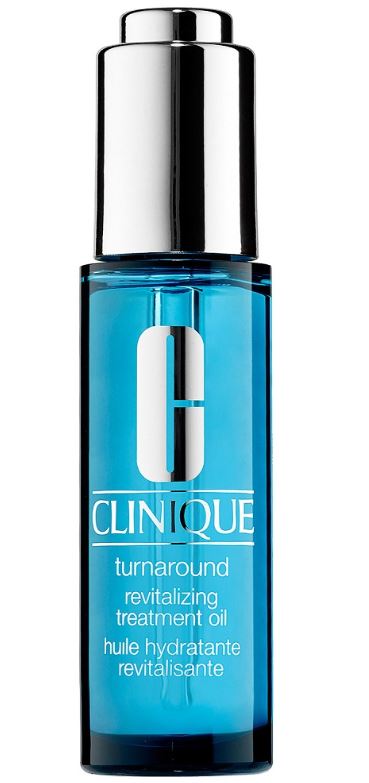 Clinique Turnaround Revitalizing Treatment Oil €40
Best for mature skin
As skin ages, sebum production starts to slow down, and skin gets drier and loses radiance. Hydrating and healing facial oils like apricot, almond, coconut, avocado, argan and rosehip are great for mature skin.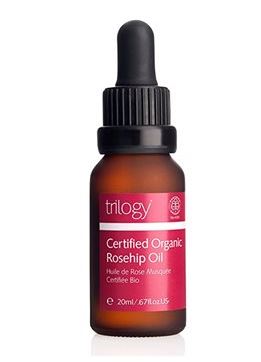 Advertised