 Eyebrows are In. We all know that. But they're also kind hard to keep up when you're on a budget. Let us tell you how to fake expensive-looking HD brows for less.
Our resident eyebrow expert Aisling Powell is a true professional. She sorted my eyebrows out four years ago when I only had a bit of fair fluff over my eyes. It was at the peak of the eyebrow movement - but I was blissfully unaware. I hadn't groomed them in years. I didn't even bother filling them in. And they were shapeless bits of sparse fur. Now, I'm all for the natural look, especially now, but Aisling explained that eyebrows actually control how you look, when you think about it, and I realised the power they hold over your face.
See Aisling's video on how to shape your brows. 
Without brows, my face looked kind of blank. With them, my eyes looked brighter and bigger, and my face looked younger. It's all to do with symmetry - your brows frame your face. Well-shaped and filled in brows also give you a polished appearance without having to do too much in the morning. However, keeping up the HD brow look is quite difficult when you don't have a lot of money to spare on grooming, so you need a bit of a boost in between professional appointments.
On my eyebrow adventure, I discovered some things you can do to fake that HD look.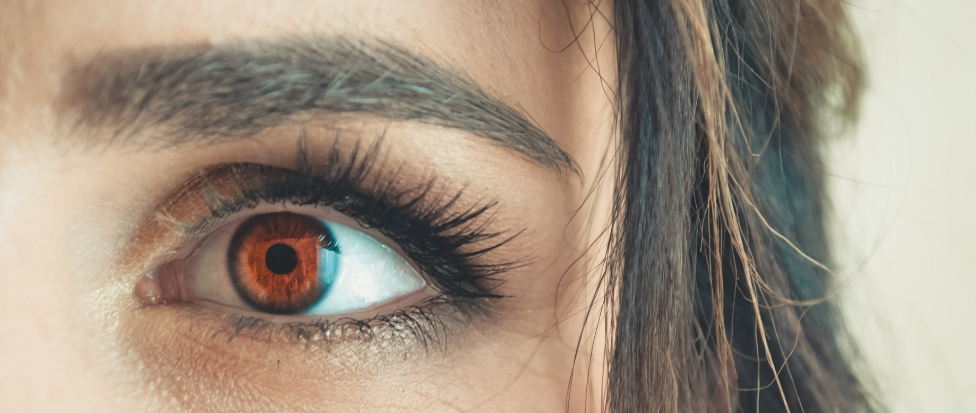 Growth Serum
Advertised
If you've got sparse brows, try an eyebrow serum that promotes growth. The most famous one is RapidLash, which is popular for a reason, I guess. Aisling recommended a more natural approach, though; she loves DoTerra Rosemary Oil. I used it and saw a difference in my brow patches.
Fill 'em yourself
When you haven't got a professional tint, filling your brows in to give the impression of an expert job can take way too much time and effort. The best method I've tried so far is as follows:
Brush your brows back in the opposite direction
Fill them in with a slanted brush using two shades of eyebrow powder (you can mix them together)
Tidy them by brushing in the direction of growth
Tackle the tricky start point by brushing upwards with a brow mascara
Secure the look by lightly brushing your brow mascara through the whole brow
It works when you know how, but it takes practice and time. If you can't bear the thought of adding five minutes to your routine in the morning just for your eye slugs, maybe this one new product will suit your better. This week, I tried the new Unbelieva Brow from L'Oreal. The box comes with a tube of product, not unlike a brow mascara but with a pad instead of a brush, and a two-ended brush. The idea is that you lightly apply product to fill in sparse areas. Then you tidy the product with the angled side of the brush and groom with the spoolie end.
I tried it in the brunette shade, thought it looked very dramatic altogether but could not get it off. It's hardy stuff! The result really is HD brows. They thicken. It's weird. But, not joking, three people complimented me on them that day and thought I'd 'got them done'. This may change the brow game completely.
Advertised
Do you think this new product sounds promising? Or do you have a technique? Or is a professional the only entity you let near your brows?