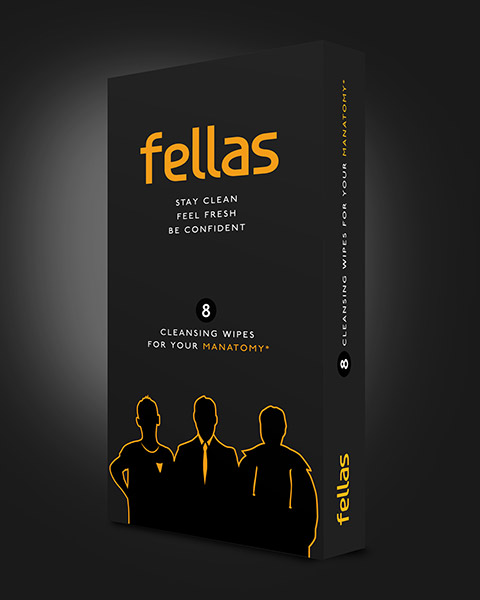 I choked on my sausage* as I read the press release about Fellas wipes. With a 'manatomy compatible' formulation, these are apparently the first male intimate wipe specifically developed by men for men.
Yes men, other men are thinking about your undercarriage.
And how clean it may be.
Or not.
Advertised
So instead of observing daily hygiene standards like, oh, I don't know, showering or something, men with grubby mickeys, balls and barses can now lash on a foil-wrapped Fella (ooeer!) to freshen up their intimate area. Ingredients include Olivem, derived from olive oil, quillaja,  a natural substitute for soap and a mild orange flavouring. "The product is also safe for oral contact – need we say anymore," wink wink, nudge nudge the brand, racily.
All this doesn't come particularly cheap: a pack of eight individually-wrapped Fellas come in at £2.49 and you can bag 40 for £9.99. If you're convinced this is the product for you, then bag some at Fellaswipes.com.
*I wasn't really eating a sausage
Get Beaut.ie Delivered
Stay updated with Beaut.ie newsletters full of the latest happenings at Beaut.ie as well as great offers and things we think you might find interesting .