 Recently enough, I think I might have been at the dentist, I read some 'mothers give their best advice' type article to pass the time. It was the usual, "Own the Perfect Red Lipstick!",  "Smile and Embrace Your Laughter Lines!" kind of thing but one wise idea actually did stay with me. It was so simple; the mammy said that you should keep an hour just for yourself at the same time every week and just relax, pamper and prepare for the week ahead.
I thought of that advise immediately when I clapped eyes on the Body Shop 'Spa of the World' collection at yesterday's launch.
There are three 'Ritual' offshoots in the collection, the Relaxing Ritual, Revitalising Ritual and Blissful Ritual, each encapsulating specific products that work with each other. The idea is to create a spa in your bathroom and just... indulge. The spa of the world thing they speak of refers to the fact that the base ingredients in each individual range come from all over the place.
For example, the products within the Relaxing Ritual range include an African Ximenia scrub (€30.50), a Himalayan Charcoal body clay (which we can't wait to try) (€27), French Lavender massage oil (€23) and Japanese Camellia body cream (€39).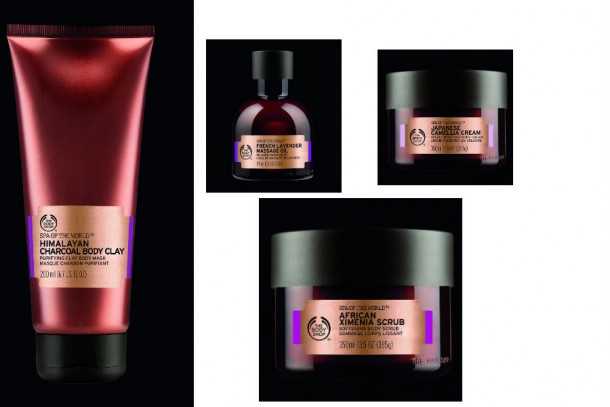 It's an interesting concept, we think, especially since Body Shop collections usually revolve around one particular ingredient. Now, they revolve around a particular theme.
All right, you've twisted our arm, here's what's in the other two collections:
Advertised
Revitalising Ritual: Dead Sea Salt scrub (€34), Moroccan Rhassoul body clay (€27) and Thai Lemongrass massage oil (€23)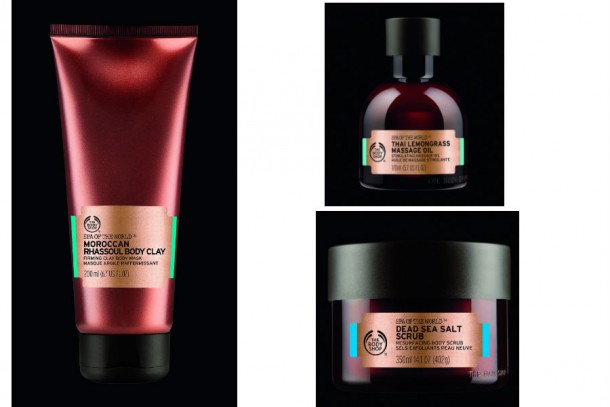 Blissful Ritual: Polynesian Monoi radiance oil (€27), Hawaiian Kukui Cream (€24), Tahitian Orchid massage oil (€23)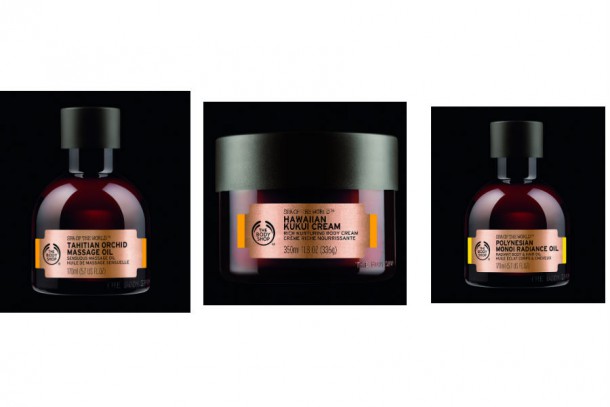 They hit shelves TODAY - what do you think? Will you be sparing an hour for yourself with any of these beauts?
Advertised