 This is a lovely time of year, but am I the only one who can feel a bit pressured? I don't even wear false tan, which I can imagine increases the party season maintenance enormously, but the pressure to look good is high. Sometimes it's fun to dress up and go out, but it can be very unpleasant to have to do it when you don't want to.
Bad makeup days are entirely a thing. Anyone who says otherwise is just lucky. Do you ever apply your makeup and for no apparent reason, it just lodges there on your face and looks foggy, lumpy, and...just crap?
Yeah. Me too. It's maddening. It's particularly maddening when you have to be somewhere in two hours and your face looks like a piece of stale batch loaf.
When this happens to me, I whip out a face mask - they are lifesavers for quickly reviving skin which is, for whatever reason, refusing to be a good canvas for makeup. Instead of despairing over the fact that your skin is fussy, you're very nearly late and you still have a bunch of wax strips stuck to one leg, bang a mask on for ten minutes and you'll be amazed by the improvement to your skin!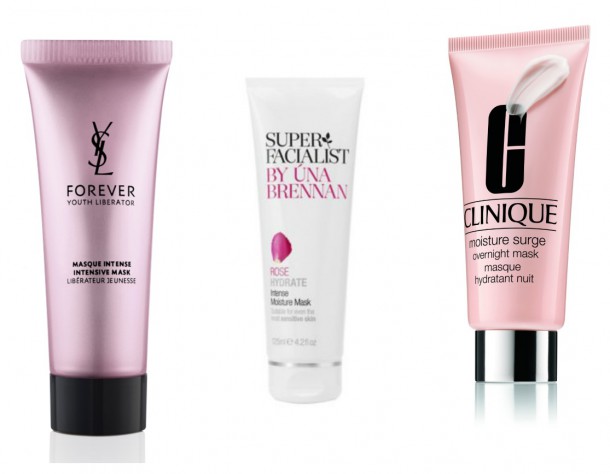 YSL Forever Youth Liberator Intensive Mask (€60.99)
If you're in the mood to splurge on a mask, this clear gel is jammed with hyaluronic acid. Just ten minutes revive and plump dry and dehydrated skin. It also works on oily and dehydrated skin - this will rehydrate surface skin sufficiently in a few minutes to make foundation sit beautifully!
Superfacialist Rose Hydrate Intense Moisture Mask (€11.99)
Advertised
This rich creamy mask is great for dry, flaky skin. If you find your makeup settling in patchy areas (nose and mouth are common problem spots), pop some of this on for ten minutes and follow up with some facial oil - applied only to the dry patch. You'' hardly see it!
Clinique Moisture Surge Overnight Mask (€39)
Another pricier option, this is a classic mask. It plumps, soothes and rehydrates. The texture is both the best of a gel and a cream. You can apply it overnight to wake up to nourished skin, or whack it on for ten minutes as an emergency measure before makeup. When I do makeup for photography, I always apply this for ten minutes before my base. The result is radiant skin that makeup won't settle in.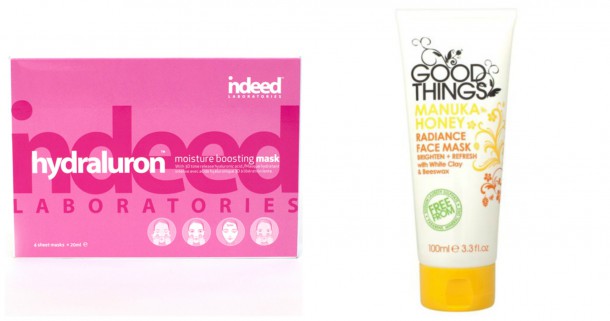 Hydraluron Moisture Boosting Masks (€26.99)
These incredible masks from Hydraluron are jammed to the hilt with high quality hyaluronic acid. They are, without exception, my favourite ever mask. If I'm going to an important event or having my photo taken, I'll use one of these the night before. I'll leave it on until the cloth mask becomes dry, and then follow up with my normal evening skin routine. My skin always looks unusually good the next day!
Good Things Manuka Honey Radiance Face Mask (€7.99)
Advertised
The most affordable offering on our list, this mask from Good Things is the only clay-based mask I'm mentioning. For hyper oily, cranky skin, this vegetarian friendly white clay mask calms skin and draws out sebum. It should balance the skin prior to moisturiser and keep it looking good all day (or night) for your big event.
Have you tried any of these? And do you agree that bad makeup days do indeed happen? To the comments!