 Is this the gift set to rule them all?
Christmas is a great time of year to get real value for money, especially when it comes to luxury brands. At the moment, we're starting to see the latest gift sets and coffrets hitting the shelves in anticipation of the ol' Christmas shopping dash (usually around 22nd/23rd December!) but for a savvy shopper, it's the perfect time to start organizing.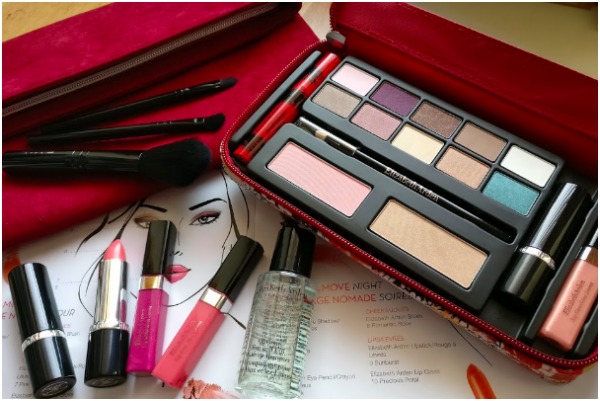 For instance, if you, or someone you know is in need of a complete make-up bag over haul then we've found the perfect solution thanks to Elizabeth Arden. In their Christmas gift selections there are some great sets (including a couple of beautiful 8 Hour Cream collections) but the one that caught my eye was the new Make Up On The Move palette.
Now, they say "palette" but there's so much more in the set than just a palette. Worth €276 in total, the bumper box of goodies is available for €40 when you spend €40 on other products. So, let's have a look at what's inside shall we?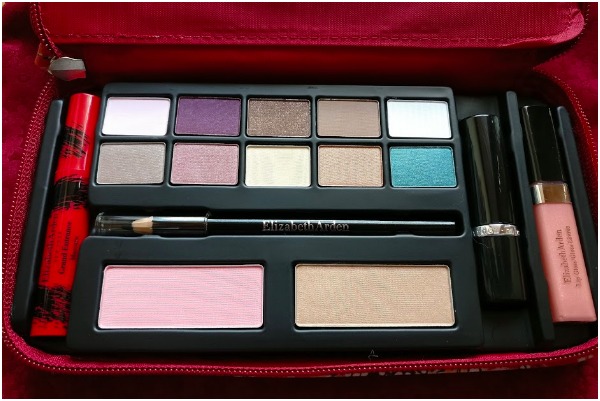 Advertised
First off, there's the make-up case, which has a clutch bag style made from embossed, red printed fabric; perfect for keeping everything safe. Then there's the key piece; the palette. In the zip up case you'll find: 10 eye shadows, Grand Entrance Mascara (mini), a black kohl pencil, full sized nude lipstick, nude lip gloss (mini), a blusher and a champagne coloured highlighter.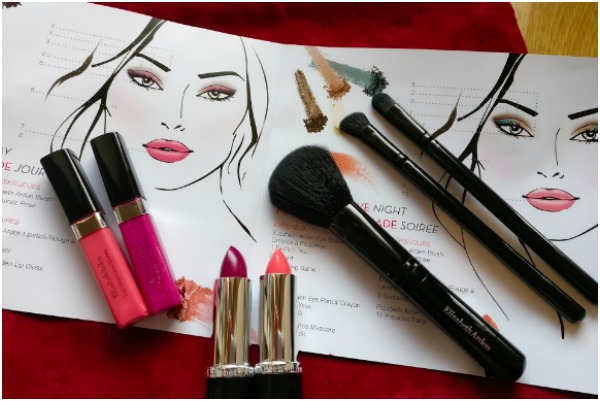 Over all, the shades are all over wearable and could work for day or night – but if you're not too sure how to make the best use of them don't worry, because there's also a handy guide to show you how to take your look from day to night included. Along with the palette (yep, there's more) you'll also find 2 further full sized lipsticks in Raspberry and Sunburst, 2 lip glosses in Coral and Passionfruit and 3 travel sized make-up brushes. Oh, and I mustn't forget, there is a travel sized All Gone Eye Make-up Remover too. Phew!
Is your make-up bag in need of a face lift? Or would you be gifting this to someone else?