 Everyone has their favourite beauty product, be it a lip balm, moisturiser, hand cream or lipstick. It's like the way everyone has a preferred chocolate bar, isn't it? For example, I like Bounty, whereas someone else might throw their arms up and say, "No! It's got to be Twix!" or, "Are you mad? Lion Bar for me". For some reason, I'm only choosing old school chocky bars in my head, but you get the point - it's all relative.
Our favourite beauty products are the ones we return to time and time again, like an old pair of slippers. Sure, our heads might be turned by pretty packaging or a slick marketing campaign, but when/if it doesn't work out, we're straight back to the ol' reliables. Here are a few of my favourites, but I'd love to hear yours too, so be sure to let me know down in the comments.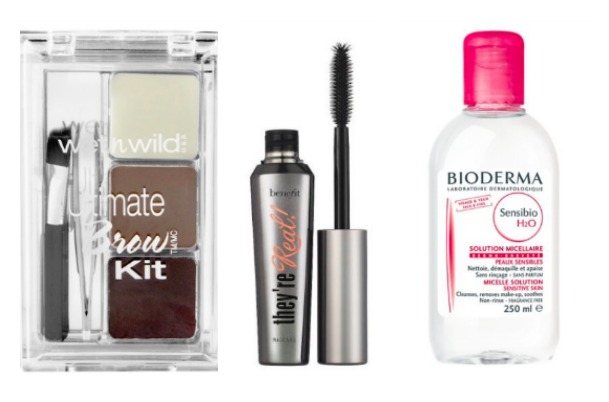 Wet n Wild Brow Kit: Cheap and cheerful, but also a good product. I've tried a lot of brow kits over the years, and this one has neutral tones that are hard to beat. The addition of a brow wax is useful for taming unruly hairs too. (€3.99)
Benefit They're Real Mascara: Thicker, fuller, longer lashes; we all want those, right? There are plenty of mascaras I love, but this is the one I seem to return to most often as it delivers, oh, and it stays put for the day too. (€26)
Bioderma Sensibio H20 Micellar Water: There's always a bottle of this in my make-up kit bag for work as well as in my bathroom cabinet - the fragrance-free formula is gentle on both skin and eyes yet removes make-up in a flash.  (€13.99/250ml)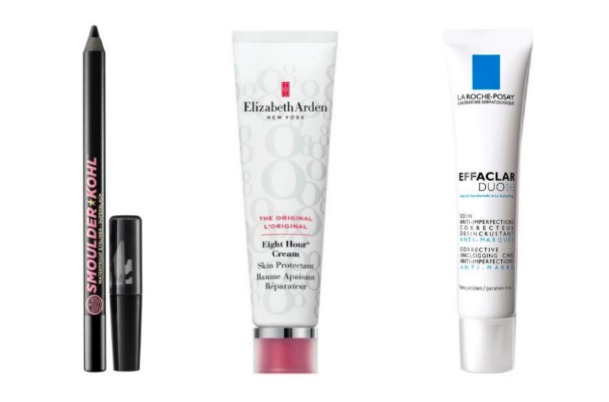 Advertised
Soap & Glory Smoulder Kohl Eyeliner: If you're looking for a seriously soft, highly pigmented black kohl liner then this is one I can highly recommend. There's a little sharpener on the top of the lid which comes in handy for nights out too. (€7)
Elizabeth Arden Eight Hour Cream: Oh, how I love Eight Hour Cream. It's so versatile, acting as anything from a lip balm to cuticle softener to brow gel and beyond. It's just brilliant.
La Roche Posay Effaclar Duo +: Specifically created for oily and blemish prone skin, this light cream works wonders, reducing shine, refining the texture and smoothness of skin, and helping to fade scars quickly. (€17.99)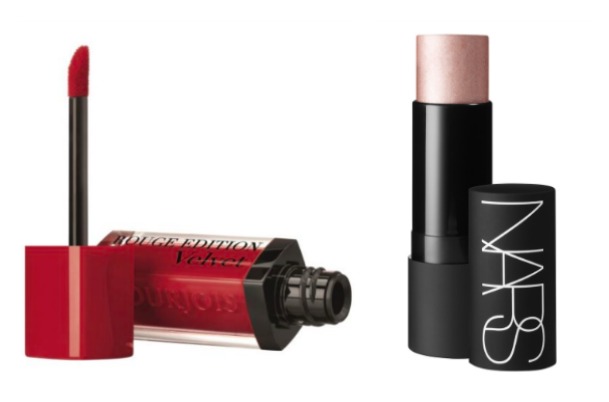 Bourjois Rouge Edition Velvet Lipsticks: If you like matte lipstick, then you'll love these. Overall, I find they are comfortable to wear and the "velvet" texture creates a soft focus finish to lips that is more flattering than traditional matte formulas. In terms of shades, my favourite is Grand Cru, a deep, rich blood red. (€12.49)
NARS Copacabana Multiple: Strobing might be the buzz word of 2016, but this little beauty has been around much longer than that. I love that it leaves skin looking healthier, brighter and more luminous both in person and on camera. (€41)
Are you a fan of any of these too? Do you have you own favourite to add to the list?