 Budget beauty brands have got it sorted this season. There's never been a better time to admit that you're a fan of the cheap stuff. I certainly do. Finding cut-price beauty gems like this eyeliner is like finding those shoes in Penneys that don't look like they're shoes from Penneys.
Essence has played a blinder this season. Their 2-1 foundation and concealer is the cheapest alternative to Double Wear ever. (I'm wearing it today.) And, this eyeliner is just lovely.
It's the Extreme Lasting eye pencil in 05 Rockin' Taupe (€2.50).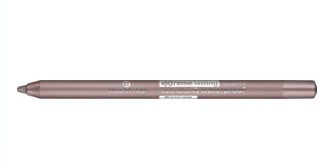 Let's talk about taupe for a moment. Up until recently, it was a blah non-colour. Now, it's a base colour of cool people's interior design, and it looks good on eyes too. How many skirting boards have you seen in this colour recently?
Advertised
Black is the most popular eyeliner colour, with brown following closely behind. Taupe is a grey-brown that suits way more people than either of those two. I like this particular pencil because it's soft (literally), and so easy to apply. They don't say it's easy glide for nothing. Essence also says it's waterproof, too, but I haven't cried today yet, so can't vouch for that. It is perfect for autumnal smoky looks, or on its own for a subtle hint of colour.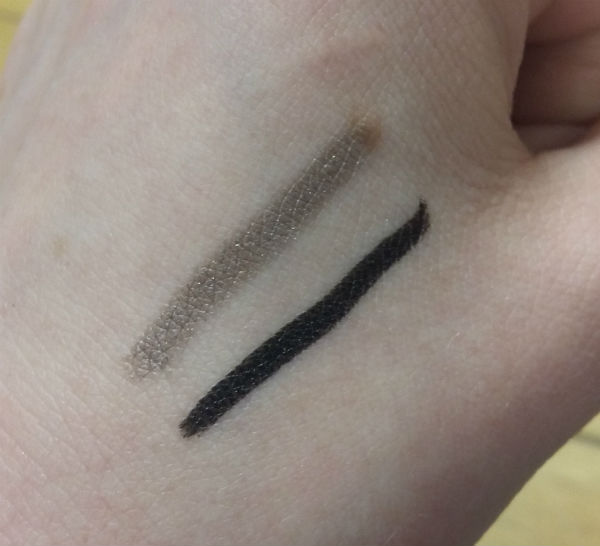 Essence taupe eyeliner compared against black felt tip liner
If, for some reason, taupe isn't your colour, the new eyeliner comes in five other colours. But, they cost €2.50 each so pick up the taupe one anyway. You won't regret it.