 Essence has included a rose gold eyeliner in their latest trend collection. And we're loving all the different potential ways you could wear it.
Rose gold eyeliner might not be the norm in most handbags, but Essence is set to change that. Because the budget beauty faves have included one that in their latest collection and it's just €3.50.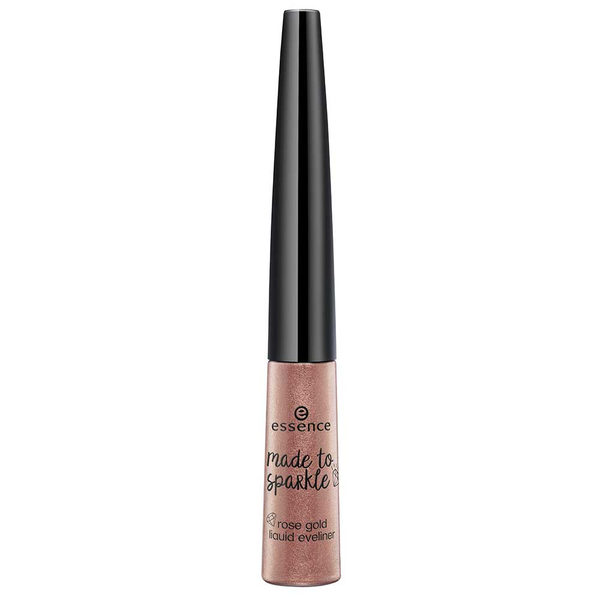 We love that there are always playful and different pieces in each of the Essence collections and "Made to Sparkle" has plenty to choose from. But back to the eyeliner. For anyone who's wondering, who does it suit? Or, how would I wear it? Don't worry, the good news is that rose gold will suit any eye colour.
Advertised
The warm tone helps to brighten blue, green and grey eyes, but equally will bring out the warmth of hazel and brown eyes too. In terms of application, you could wear this on its own with a little brown mascara for a soft, daytime look. Alternatively, use it as a statement eyeliner over a chocolate smoky eye, or contrast it against a navy or emerald eyeshadow.