 We've been going to back to basics recently and learning about foundation tones and how to pick the one that would work best with your own skin tone. You can catch up on that conversation here.
Today we are going to talk about what products to choose for ladies with darker skin tones.
First off, this skin tone tends to be on the combination or oily side. It's always important to avoid using oil based moisturizer as shine comes through very easily and can be more obvious on this skin tone. 
Here are a list of recommendations that will work really well:
Primers:
1. Bobbi Brown Vitamin Enriched Face Base- This is a combination of rich moisturiser and primer. And it's also oil free.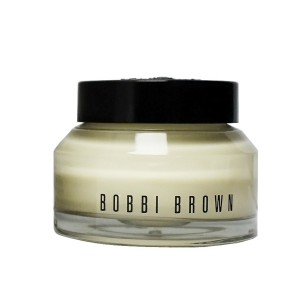 2. Laura Mercier primer works with different moisturizers to give a lovely base.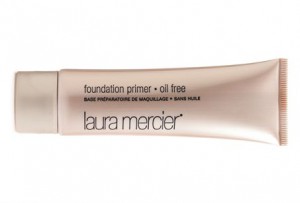 Foundations:
Ethnic skin tends to have two or more tones so it can be very difficult to pick out the right foundation. Sometimes you might have to use two different foundations.
The skin across the nose and cheek area (Area A) may have lighter tones, while there may be a darker tone across the forehead, chin, and jaw (area B). This difference in tone might range from one shade up to two shades. That means that if you check your foundation shade on the jaw area, it might be too dark for the cheek area and vice versa.
So I advise picking up two different foundations (or at least one foundation and a concealer). I know it will be more expensive but it means that you'll get the best colour match.
Try and choose a colour that warms up Area A (see explanation above) slightly and a different tone for the forehead, chin and jaw. But here's where you'll be saving some money - you really will not need to use a lot of foundation on the skin because in most cases, this skin looks best with only a very little amount of coverage. Let that natural beauty shine through and apply product with a light hand.
And unless you're going for a glowing look, keep the skin as matte as possible as shine comes through very easily.
1. Don't go for one single colour that matches Area B but doesn't match Area A as we are trying to bring radiance and a natural glow to the face. 
2. And neither should you go for a single colour that matches area A, if the colour difference between areas A and B is very obvious. We're trying to get the best colour match to deliver flawless looking skin!
1. Mac Studio Fix: foundation and powder compact give a lovely matte finish. Check out the range from NW 40 to NW55 ( cool tones); NC 40 to NC55 ( warm tones).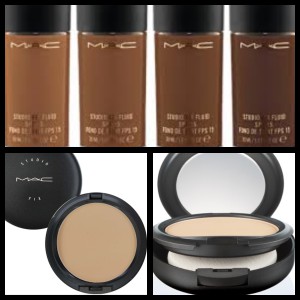 Advertised
2. Bobbi Brown foundation: Honey no.5 to Espresso no. 10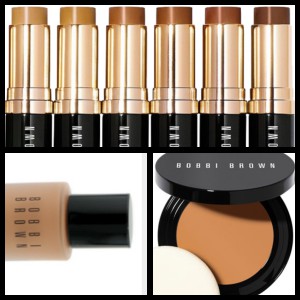 3. Iman Cosmetics also have a great range and all the foundations listed have matching under eye and face concealers.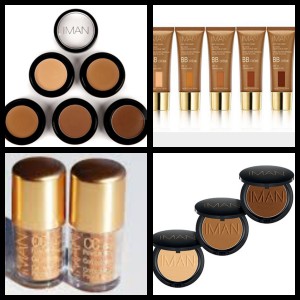 While dark circles under the eye may be less obvious, you may want to use a good highlighting concealer under the eye to brighten the area. Asian and Mediterranean skin tones would usually have a lot of darkness under the eyes which is very difficult to conceal. In this case use an orange tone corrector to correct the darkness first then apply concealer over it.
1. Bobbi Brown Dark and Deep Bisque correctors for darker skin tones.
2. Bobbi Brown Light to Deep Peach correctors for Asian skin tones.
3. Select Correctors by Mac Powder: Use translucent powder as usual to set the foundation.
1. MAC Blotting Powder: dark and deep. This is a great powder to use as it blots out shine from the skin.
 2. Bobbi Brown Basic Brown Powder: Translucent powder.
Advertised
Do you have any others to add to my recommendations? And if you've any questions, leave them below and I'll do my very best to answer them.