 Almost all of us have problem skin. I don't believe in the concept of problem per se - pretty much all skin is imbalanced. It has dry patches, or oily patches. It's dehydrated or prone to hormonal outbreaks.
It can be hard to find products to pair with imbalanced skin, since one ingredient can help, say, your dryness, while simultaneously exacerbating oiliness. Here are some good options for particular common skin issues.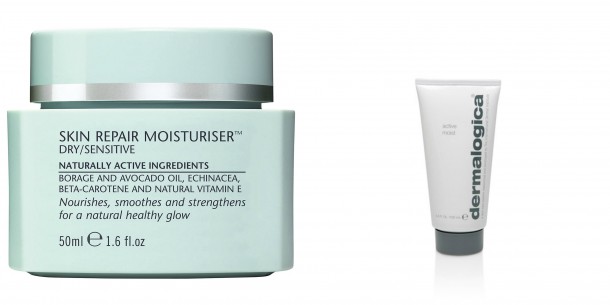 Dry Skin - Liz Earle Skin Repair Moisturiser (€27)
For classically dry skin, this is a good option. The ingredients are rich while being kind to the sensitivity that dry skin usually exhibits, while making a good base for makeup. Though it's rich, it won't congest younger skins.
Oily, Mature Skin - Dermalogica Active Moist (€49.99)
Advertised
This is a category of skin that's too often overlooked. Diagnoses of acne are highest in women over forty, when hormones go crazy all over again. Active Moist is a cult product, and for good reason. It's perfect for young, acneic skin, but it is also great for more mature skin that exhibits breakthrough oiliness or breakouts. A great investment.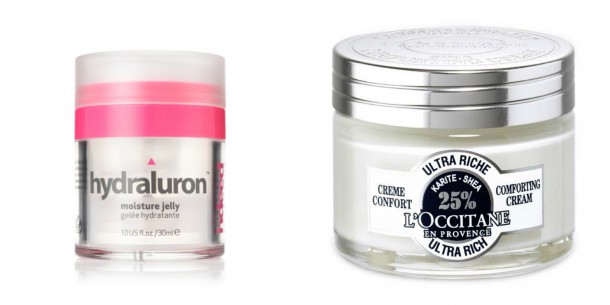 Dehydrated Skin - Hydraluron Moisture Jelly (€29.99)
This transparent goo is cooling, and leaves skin feeling immediately hydrated. I'll apply it underneath something else, like a richer water-based moisturiser, but it gives immediate relief to taut skin, and has a lovely plumping effect.
Dry, Mature Skin - L'Occitane Shea Ultra Rich Comforting Cream (€34)
Advertised
This stuff is a moisture freight train. It would make the Sahara smooth and soft. It's so incredible for mature skin because it contains 25% Shea Butter, which is one of the richest ingredients around. If you have young dry skin which can nonetheless be prone to breakouts, avoid Shea Butter as it can be comedogenic (clogging). For skin over fifty which is otherwise calm, this is the absolute business. You'll wake up feeling only lovely after using this!
Which are your skin issues, and what do you use to tackle them? To the comments!