 Brushes can be so confusing. There are thousands of them to choose from and knowing which ones to go for is like trying to find shoes in your size during the January sales.
I'm using MAC to describe the brush type I'm talking about but as I mentioned before, there are loads of other great brush brands out there that are just as good if your budget doesn't stretch that far.
Here are the can't-live-without brushes that make sure my makeup looks flawless and lasts all day long (and if you missed my previous article on which brushes you will need to create any eye look you can catch up here.)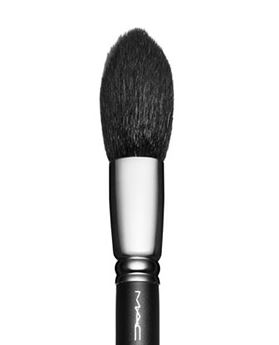 This one is possibly the best brush I have ever found for contouring. Its pointed tip fits right into the hollow of your cheek bone and jaw line, and the sable hair creates a beautiful airbrush effect when buffed into the skin. What more could you need in a contour brush?
Advertised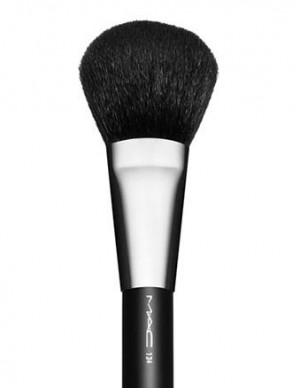 This powder brush is perfect for both setting your makeup and dusting off excess powder. I hold my index finger flat on one side of it, and roll the brush from left to right to 'push' my powder into the primer and foundation. Then I use the tip of it to brush the excess powder down the face.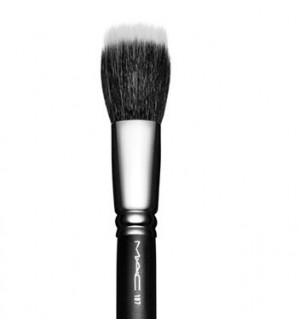 Duo fibre is my go-to foundation brush; it was designed to create an airbrushed look. It's a combination of synthetic hairs surrounded and separated by natural hair. Dip the white tips of the brush into your foundation and lightly buff into the skin using both clockwise and anti-clockwise movements. Make sure to hold the brush at the very end, not up close to the hairs; it's not a pen. The black part of the hairs should never feel the touch of foundation but I can't even tell you how many times I have seen these brushes completely covered in makeup. It just means you are not getting the best results from your brush if it's not used properly.
168 Large Angled Contour Brush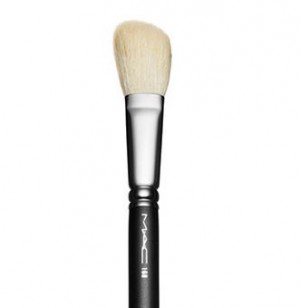 Advertised
I love this brush for blusher. The slanted tip provides a perfect applicator for emphasising the apples of your cheeks.
What are your go-to brushes for skin? Or do you have way too many and not know what to do with them?