 Although I do sometimes use self tan on my mush – usually the chocolatey Clarins tint I told you about yesterday – more often than not it's bronzing powder that I reach for to deliver a bronzey glow to the face.
This little lot are in permanent rotation in my make-up bag and I'd repurchase any of these in the morning (in fact, most of the ones I'm using now have been repurchased several times over.)
So, what do I rate so highly that I put them on my face all the freakin' time?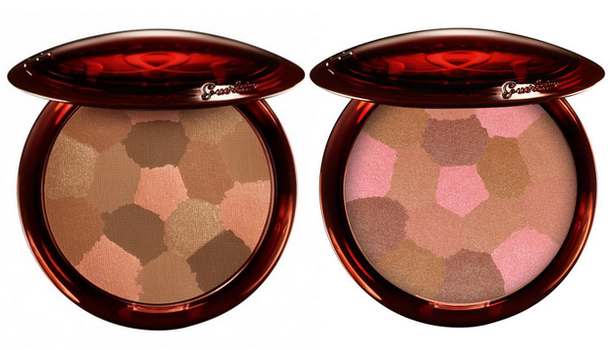 ONE // Guerlain Terracotta Light Sheer Bronzing Powder is probably my Holy Grail bronzer. I baulked at the price for a long time and then finally caved and picked up a compact on the way through the airport, where as we all know you have to be made of actual stone to resist a sneaky purchase. It can be lightly swept on for a hint of colour or built up in layers without ever going muddy, and the very slight shimmer adds a gorgeously polished, subtle luminescence to skin. LOVE.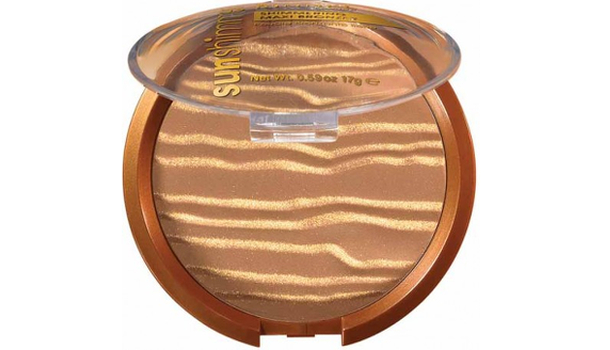 Advertised
TWO // For a proper matte matte bronzer, I'm still loving all over Essence but I misplaced it last week, and in its place am getting great wear out of a dinner plate sized Sunshimmer Maxi Powder compact. Now, I don't know if Rimmel Sunshimmer is actually the most widely available bronzer on the planet, but it sure feels that way sometimes. Pick one up basically anywhere, get change from your ten quid, and enjoy its supersized ways (just be sure to your brush to dust off the layer of chunky yellow glitter overspray from the shimmer versions.) Bada bing, bada boom, bada bronzed.
It's cheap and massive enough to dust on face and body, the shade range means there's a Sunshimmer to suit most skintones, and while they can be a smidge on the powdery side, using a light hand, applying just to the high points of the face, and blending, blending, blending will ensure they never look caked on the skin.
Don't just take my word for its budget brilliance: make-up supremo Leonard Daly is a fan, too.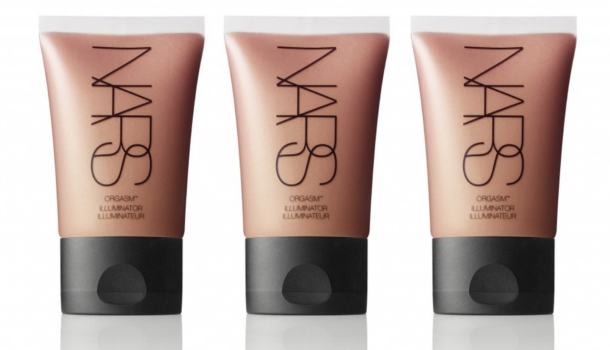 THREE // Sometimes matte bronzers can leave the face looking a little flat, which is why I like to partner them with a bronzey illuminator like NARS Orgasm. A little of this goes a long way and if you play with it too much during application it can cause any foundation beneath it to shufty around, so I squeeze an amount about the size of a small pea onto the top of the lid, swirl a feathery duo fibre brush through it, and quickly and lightly buff it on to the tops of my cheekbones and across my forehead.
Advertised
What are your own go-to bronzers?