 The '80s have come knocking, and they've brought with them all the frosty, shimmery goodness of Urban Decay's new Vice lipsticks. Yes, I said it, frosted lips are back, just as shiny as ever. Be warned for the diehard fans among you, this collection is going to empty your wallet.
Now I realise that frosted lips aren't for the faint-hearted and at one point or another were probably a lot of people's least favourite MAC formula (why? they're lovely!), but if you wanted to dip your toes in the proverbial water I'd highly recommend Mac's Plum Dandy or New York Apple, at least until the Urban Decay collection launches this Summer.
The collection, which is set to replace the current UD Revolution range, will feature more than 100 lipsticks in six distinct finishes (so they're not all frosts - panic averted). For sneak peaks of the launch keep an eye on Ruby Rose and UD's Instagram.
Urban Decay is not the first company to try and make frosted lipsticks a thing again; Tom Ford's delectable and outrageously expensive Lips and Boys collection from last autumn featured several fabulous frosts. A gorgeous reddish plum with gold shimmer called Derek was definitely a standout shade for me. Of course, anything Tom Ford is going to be painfully expensive, so save your hard earned euros and check out UD's soon to be released Conspiracy. It's a dead ringer for Derek and about a squillion dollars cheaper.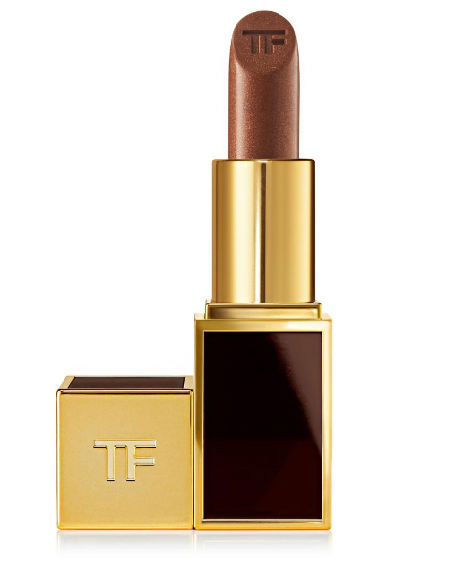 Another brand to try and sneak frosts back into our makeup bags (and hearts) is Too Faced. The company, well known for its cutesy packaging, has only been made available to us here in Ireland in the last year or so (cheers, Debenhams), so not everyone will be familiar with the Melted Metals lippies. They are an addition to the regular Melted range and have several seriously gorgeous shades, check out Peony. Too Faced's marketing team tried to get around people's terror of frosty lipsticks be attaching the title metallic - you're not fooling anyone, guys.
Advertised
For anyone still in need of convincing (you won't be by the time UD's Vice launch rolls around), let me give you a run down on why frosted lips are going to be a hot trend this year.
They give you all the shine without the stickiness of gloss
There are few things more annoying than having your hair stick to your lips as soon as you step outside your front door. You win this round wind *shakes fist*.
I have a confession: I'm a product of the '90s so have only heard the horror stories of pale pink frosted lips with blue eyeshadow up to the brow looks, but I have heard that they were often chunky and unforgiving on the lips. Nowadays with finer shimmer and better formulas, frosts can be very smoothing especially on dry lips.
Kylie Jenner, love her or hate her, is the queen of fabulously full lips, and I'm all about that life. Maybe it's because I've a fairly thin upper lip, but I love packing on a gloss or something shimmery right on the centre of my pout to make my lips look fuller.
Advertised
If you're feeling faint-hearted about the trend, try pairing your lippy with a totally matte eye look and let your pout do the talking. Tell us in the comments, will you rocking the frosted look this summer?