 Whenever someone talks about full coverage foundations it instantly brings me back to being a teenager, specifically, conjuring up the image of a girl I went to school with who used to slather on Max Factor Pan stick to the point that she actually looked plastic. It was a look she slaved over, constantly touched up and ultimately, hid behind (even though she was naturally very pretty).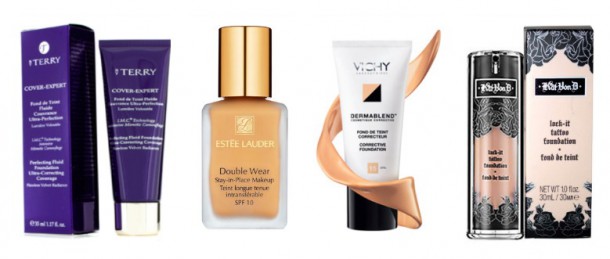 There's a whole new generation who are doing the same now, with the added bonus of drawn on brows, lips and heavy contouring. Do I sound horrible? I don't mean to, it's actually something that makes me a little sad, seeing naturally fresh-faced girls morphing into one another thanks to an identikit make-up routine. Maybe I'm just getting old and cranky, either way I'll get off my soapbox.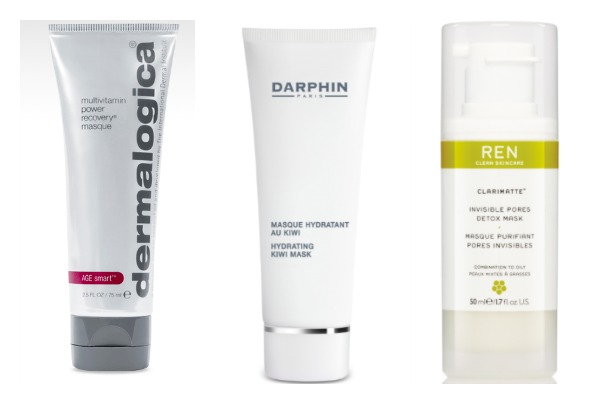 You see the thing is, full coverage foundations aren't meant to look dull or lifeless but often do. So how do you avoid the dreaded mask effect? There are steps you can use, starting with skin prep. In general, long wear or full coverage foundations set quickly which means there's always a chance they'll grab onto areas of dryness or dehydration. 
For a smooth canvas to work with and an "under glow" to skin, exfoliate first and then (if you've the time), apply a mask like Darphin Hydrating Kiwi mask (€42) to rehydrate, Dermalogica Multivitamin Recovery (€45.40) for added glow or REN Clarimatte Invisible Pores Detox mask (€26) for oily/combination skin. If you don't have time to prep skin then a good primer will help to give a smooth base for application.
Advertised
Depending on the reason you've opted for full coverage, be it preference/blemishes/redness/special occasion etc there are a few different ways to wear a full coverage foundation. Rather than going hell for leather with it straight out the gate, I'd usually apply an initial layer and blend or buff it out to create a more true-skin appearance. Once that's done it's easier to figure out the exact areas of the face that need the most coverage and also means you can avoid having too heavy coverage around fine lines/eyes/mouth etc.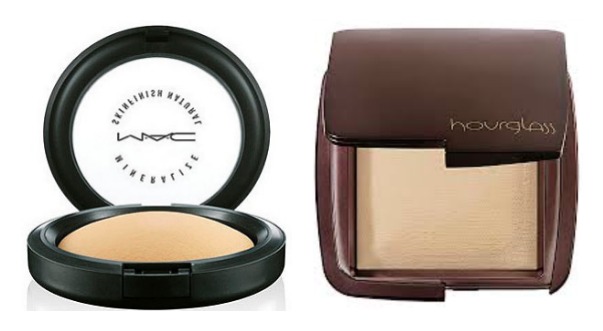 To build up coverage on a given area I use a pat & roll motion either with fingers tips, brush, or sponge to concentrate the product – then lightly buff out the edges. As a finishing touch a semi-matte powder like MAC Mineralised Skin Finish (€30) or Hourglass Ambient Light powder (€52) will set your foundation without making your complexion look dull.  
The top five full coverage foundations that I love are:
Estee Lauder Double Wear (€37)
Vichy Dermablend Corrective Foundation (€21.99)
Kat Von D Lock-it Tattoo Foundation (€29 with Sephora)
Clinique Continuous Coverage (€32)
By Terry Cover Expert (€62 with Space NK)
Advertised
Are you a fan of the fuller coverage foundations? And which one gets your vote?